Posts Tagged 'Central Park'
July 5, 2012 | by Cody Wiewandt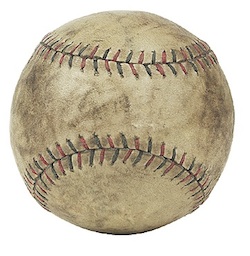 Somewhere a Hadada quietly weeps.
It's been a rough two weeks on the diamond for The Paris Review, culminating in an extra-inning loss to a venerable (cough) Harper's side—a loss that had the ghost of George Plimpton clucking in disapproval. As the calendar flips to July and a once promising season slowly turns to shit, it has become apparent that we are simply not to be trusted. The talent is there, but it's mercurial, slave to whim and whimsy. As a team we've adapted an identity that is generously enigmatic: although capable of lighting up any softball scoreboard in greater Manhattan, lately it seems that we are just trying to get our jerseys on.
June 28, 2011 | by Emily Witt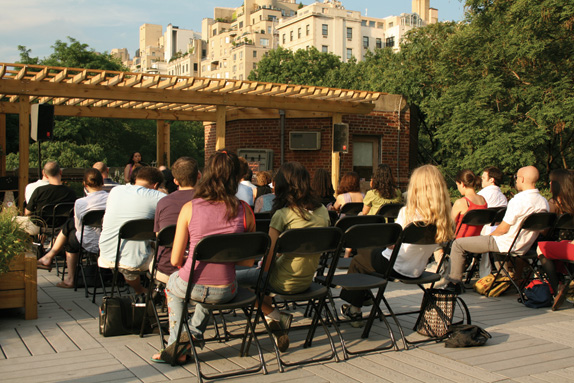 The Academy of American Poets promised youth. "All very hip, young, cool poets," said the invite for a recent Thursday-night reading on the rooftop of the Arsenal Building in Central Park. And it wasn't just that night's reading. "The entire reading series," the e-mail emphasized, "features hip, cool poets."
On the evening of the hip, cool reading on the rooftop, the clouds hung low and threatened precipitation. The workers of Manhattan, newly released from their cubicles, surged up Fifth Avenue to Central Park, breathing in the cultivated scents of high-end retail that punctuated the doorway of each storefront.
"I'm sick of hearing about Barack Obama," said someone walking behind me on Fifth Avenue, as I, newly released from my cubicle, inhaled the spicy, luxurious air that poured out the doorway of Henri Bendel. "You know?" she said to her companion. "I'm sick of the jokes."
The skyscrapers all had trees growing from their atria or complex terraces of ferns sprouting beneath their glass panes. They looked like magazine ads for oil companies. Mr. Softee trucks lined 59th Street, which was also seething with joggers. Around the stoplights the young joggers clustered, running in place. They all wore T-shirts that read "The J. P. Morgan Corporate Challenge." They jogged to and fro on some sort of athletic scavenger hunt; hip, young, cool corporate types on what appeared to be a fitness mission that promised team building but also possibly resulted in charitable contributions. (I looked it up later: "Forty companies celebrated fitness and camaraderie in one of the world's greatest urban parks, while raising funds for the Central Park Conservancy.")