Posts Tagged 'Buenos Aires'
April 16, 2014 | by Graciela Mochkofsky
Seven years ago, a stolen first edition of Borges's early poems was returned to Argentina's National Library. But was it the right copy?
The world of rare books and manuscripts is full of intrigues, betrayals, and frauds. Alberto Casares has lived in this world for decades; as the president of the Antiquarian Booksellers Association of Buenos Aires, he's an expert on the subject. He's got the physique du rôl: a gray, messy beard; a soft body; an intense and wary look.
A few months ago, Casares was offered a seventeenth-century original edition of Don Quixote for one million euros. He recognized it as a well-known forgery from the nineteenth century, worth no more than €200,000. The seller took it away, determined to find a more unsuspecting client, and Casares was left alone with the melancholy of having lost something that was never his to own.
What would some people give to own it? Casares told me, "Bibliographers are willing to commit crimes to follow their mad desire to own things." He was thinking of a former client, Daniel Pastore, a collector of rare books and first editions, heir to a pharmaceutical fortune and owner of Imago Mundi, Buenos Aires's most elegant antiquarian bookshop, which closed a few years ago after a succession of international scandals involving Pastore.
Casares was annoyed and fascinated by Pastore, who was eighteen the first time he walked into Casare's bookshop. He was handsome, rich, likeable, and learned—a good client. But he was also pedantic; he claimed to know more about rare books than Casares. Sometimes he did. But not when it came to Jorge Luis Borges. Read More »
May 14, 2013 | by Sandra Allen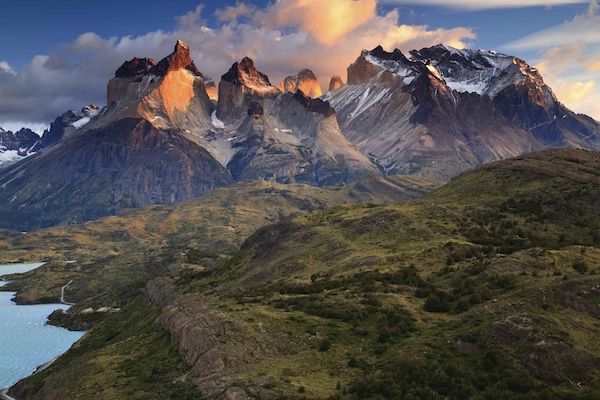 While I was traveling in South America, a friend, a writer, heard I was heading down to Patagonia. At the end of an e-mail he broke into all caps: "DRINK LOTS OF WINE FUCK SHIT UP RIDE A HORSE AND READ SOME BRUCE CHATWIN." Fortunately, my boyfriend and I had been drinking wine and fucking shit up plenty in Argentina already. While I like horses in theory, I haven't had the desire to get on one since I saw National Velvet as a child. His last command, though, made me curse myself—I'd meant to buy a copy of the Chatwin before leaving the states. I figured it was now unlikely I'd find a copy in English. The next afternoon, we entered a Palermo Viejo bookstore. High on a shelf in the brief English-language section, I excitedly located a shrink-wrapped copy of the Penguin Classics edition of In Patagonia.
In his smart introduction, Chatwin biographer Nicholas Shakespeare describes his own experience of reading In Patagonia in Patagonia: "One morning, in a gesture soon to be repeated by a generation of backpackers, I was waiting for a bus in the dusty scrubland west of Trelew when I dug out a book I'd brought with me … I'd never heard of the author, but his was the only contemporary book I could find about my destination. I opened the first page and I read the first paragraph and that, really, was that." Shakespeare summarizes the oft-told circumstances surrounding the book's inception: There had been a bit of mangy, ancient hide in Chatwin's grandmother's cabinet of curiosities when he was a boy. It was from a brontosaurus, he'd been told, from Patagonia. This scrap—which actually belonged to a Patagonian ancient sloth—ignited a spark that lingered in Chatwin's imagination. As an adult he'd already been Sotheby's auctioneer and an archeologist before turning to writing. After years of work on an unsuccessful manuscript, he was reminded of his desire to visit Patagonia by octogenarian designer and architect Eileen Gray. It had long been her dream to visit Patagonia, as well, and she told him to "go on my behalf." So he did. It is said—perhaps mythically—that he sent a cable to his employer, the London Sunday Times Magazine, stating, "Have gone to Patagonia." He wasn't heard from for months.
The manuscript he delivered to his editor, which was published in 1977, was career defining. It has been credited with reviving the moribund "travel writing" genre. It's also safe to say it birthed intrigue about Patagonia in the minds of his many readers—Shakespeare's "generation of backpackers." In a story about hiking in Chilean Patagonia from early this year in the New York Times, Ondine Cohane writes that she'd wanted to travel to Patagonia ever since she'd read In Patagonia twenty years before, in high school. She writes that the book "drew me both to the place and in no small way to the profession of travel writing itself." While Shakespeare is an exception to this trend—he had visited Patagonia in his youth before returning with Chatwin in tow—he states that of all the authors he'd read on the place, "none had validated my Patagonia as Chatwin had."
I admittedly didn't know much about Patagonia before going there; it was my boyfriend's dream more than it was mine. Back home, I had glanced through some Lonely Planets and Rough Guides and only half-pictured lots of empty space and perhaps some beautiful peaks. By the time I'd finished Shakespeare's introduction to the Chatwin, I felt convinced I'd never needed a book as badly as I needed In Patagonia in Patagonia. Read More »