Posts Tagged 'Bringing Up Baby'
April 22, 2016 | by Sadie Stein
The NPR station WNYC is hosting an initiative they call Wild New York, in which listeners are encouraged to snap and submit pictures of urban nature. The idea is to celebrate Earth Day by drawing city dwellers' attention to the beauty all around us, and the result is a riot of birds' nests, plants pushing up between paving stones, blooming trees and, yes, pigeons. It's lovely, and I'd happily submit if I'd seen anything save a small rat and a decorative cabbage in the last two days.
Like most cities, this one has often had an uneasy relationship with the natural world. A particularly galling reminder of this is the photographic record of a 1920s and thirties craze: animal mania. Like many fads of the era—phone-booth stuffing, goldfish swallowing, pole balancing—animal mania was brief, giddy, frivolous, and paid by the realities of World War II. But even at its apex—think Bringing Up Baby, a screwball centered around a pet leopard—animal mania was a rarified phenomenon: even pre-Depression, most people couldn't afford an exotic wild animal to parade at parties. Read More »
October 28, 2011 | by Lorin Stein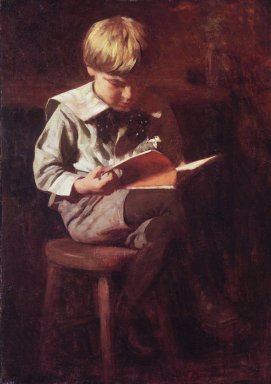 What are the most successful romantic gestures in literature? I need to win someone back, stat. Failing that, can you recommend reading to mend a broken heart?
Levin wins back Kitty after behaving like a complete ass, but you may not have time to read Anna Karenina. There's the moment when Little Miss No Name runs downstairs to say good-bye to Max de Winter, in Rebecca, and it happens early in the book, but maybe that's not exactly a case of winning somebody back. I'm guessing swordplay and feats of derring-do are not to the point—so I would read Pursuits of Happiness, Stanley Cavell's 1981 study of what he calls "remarriage comedies," movies about couples falling apart and getting back together. First you'll want to cue up the movies in question: The Lady Eve, It Happened One Night, Bringing Up Baby, The Philadelphia Story, His Girl Friday, Adam's Rib, and The Awful Truth.
If that doesn't give you any ideas, readers of this column will guess my first recommendation: the wacky but wise self-help book Love and Limerence, also Ovid's Cure for Love—full of useful advice, like: focus on the beloved's physical imperfections—and George Jones, opera omnia.
Do you think joining a private social club—a super old-fashioned one in a historic building whose members have all led long, literary lives—sounds (a) retro and totally cool, or (b) stodgy and a little weird, a misplaced desire for a twenty-something who might be the club's only member under sixty, and only Jew in history?