March 22, 2013 | by Sadie Stein
A few weeks ago, we asked you to send us your best portrait-of-the-artist-as-a-young-person photos for a chance to win a Frank Clegg briefcase. Read on for a slideshow of exceedingly sensitive finalists … and one gloriously pretentious winner!
Third Place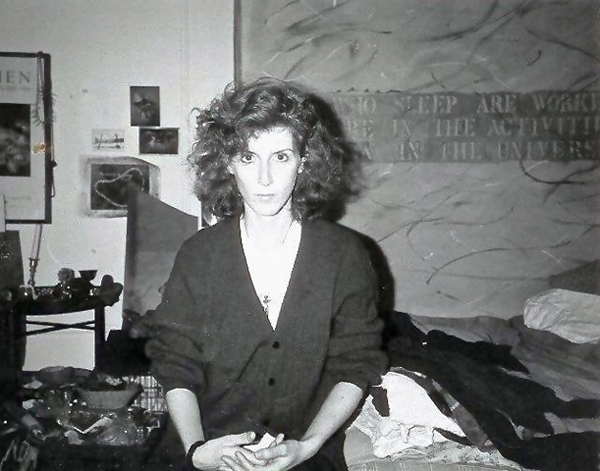 This would be mid- to late eighties. I had just finished writing my first novel, calling it Bad Girls of Ireland. I would like to note, for the record, that while the book remains unpublished, I stand firm in my belief that it was the first to wear that "bad girls" label which became a thing in the early nineties (before we had memes, kiddies).
At the time I thought it was an appropriately high/low moniker to slap on two hundred pages that were (let's be honest) too esoteric to be legible to anyone else on earth; in retrospect it sounds kind of cheesy. I think you had to be there. Influences? Joyce, naturellement. Nabokov, Calvino, Rilke, Duras, Cortázar, all of those Zone books about the body. Jung! Was I a mo girl swimming in a pomo stream, or the reverse? From the outside my life looked way more like a Tama Janowitz story than the Kathy Acker one that was going on in my head, right down to the jewelry-selling on the street. Earrings—singletons only, made out of broken glass I collected at bus stops. Some insufficiently considered "performance art." You get the picture. Read More »