Posts Tagged 'Boule de Suif'
June 7, 2016 | by Sloane Crosley
Revisited is a new series in which writers look back on a work of art they first encountered long ago. For the first edition, Sloane Crosley revisits Guy de Maupassant's story "The Necklace."
In order to discover Guy de Maupassant, I had to read James Joyce first, which is logical only in the sense that you have to fly over Ireland to get to France. As far as I can tell, James Joyce has little to do with Guy de Maupassant. There are some loose parallels between the story "Clay" and "The Necklace" (beautiful woman entrenched in tedium simmers with frustration), both gentleman had solid mustaches, and both had syphilis. But the last is a condition that hardly qualifies as bonding fodder; syphilis is the dead-male-writer equivalent of spelling your name correctly on the SATs. And yet, thanks to a sinfully underqualified eighth-grade English teacher, these two authors are inextricably linked in my memory. Read More »
August 5, 2014 | by Dan Piepenbring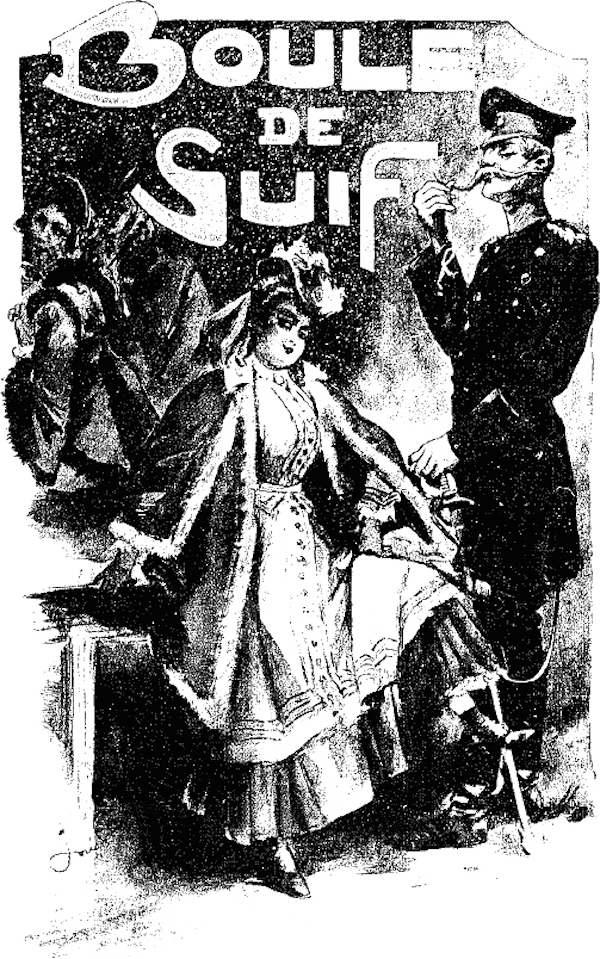 Let's talk about Guy de Maupassant, because he was born today in 1850 and because—why not? He's Guy de Maupassant. As our own Lorin Stein wrote in 2010,
In a career that spanned barely a decade—the 1880s and early 1890s—Maupassant produced some 300 stories, 200 articles, three travel books, a collection of poems, three plays, and six novels, and the bulk of this production was consumed with the pursuit of illicit sex. His specialty was the conte leste, a kind of bawdy comic story we have very little of in English after Chaucer (think Boccaccio or The Arabian Nights). Maupassant modernized this tradition, testing the boundaries of what was permissible even in the Paris tabloids, where many of his stories first appeared. He was the best-selling writer of his generation.
Maupassant's early story "Boule de Suif," from 1880, remains a hallmark and a natural starting point. It's about a prostitute whose refrain, like Bartleby's, is that she would prefer not to—in this case, a Prussian officer asks repeatedly for the pleasure of her intimate company, and she invariably denies him. Unlike Bartleby, though, Boule de Suif must eventually give in, not by any defect of will but because of peer pressure.
This Prussian guy, you see, has detained her and several of her countrymen at a local inn. He'll only allow the group to leave if Boule de Suif (or "Dumpling," should that translation suit you, or "Butterball," or most literally "Ball of Fat") surrenders to his advances. And so her fellow travelers, all of whom disdain her for her occupation, find themselves begging her to succumb. Read More »