August 31, 2012 | by John Jeremiah Sullivan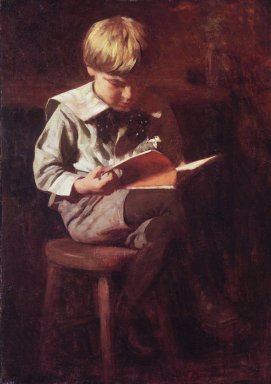 This week, our Southern editor, John Jeremiah Sullivan, stepped in to address your queries.
Dear Paris Review,
I live in the deep south and was raised in a religious cult.
Still with me?
Okay. I'm attempting to throw off the shackles of my religious upbringing and become an intelligent well-informed adult. My primary source of rebellion thus far has been movies. I would watch a Fellini movie and then feel suddenly superior to my friends and family because they only watched movies in their native tongue (trust me I know how pathetic this is). My main question involves my reading selections. Obviously, I have stumbled upon your publication and am aware of its status as the primary literary periodical in English. Also, I have a brand-new subscription to the New York Review of Books, since it is apparently the intellectual center of the English-speaking universe. I am not in an M.F.A. program or living in Brooklyn working on the Great American Kindle Single, I'm just a working-class guy trying to take part in the conversation that all the smart people are having. This brings me to my question: What books should I read? There are so many books out there worth reading, that I literally don't know where to start. To give you some background info: I was not raised as a reader and was not taught any literature in the Christian high school that I attended. What kinds of books do I like? My answer to that would be movies. I'm desperate to start some kind of grand reading plan that will educate me about the world but don't know where to start. The classics? Which ones? Modern stuff? Should I alternate one classic with one recent book? How much should I read fiction? How much should I read nonfiction? I went to college but it was for nursing, so I have never been taught anything about reading by anybody.
I realize this stuff may be outside of your comfort zone, as most of the advice questions seem to be from aspiring writers or college-educated people. Please believe me when I say that I am out of touch with the modern world because of a very specific religious cult. I want to be an educated, well-read, cultured, critically thinking person but need some stuff to read. Before I end this letter, I'll provide an example of just how out of touch I am: you know how "Ms." is the non-sexist way to refer to a woman, and that "Mrs." is sexist? Yeah, I just found out about that. I'm twenty-five.
September 30, 2011 | by The Paris Review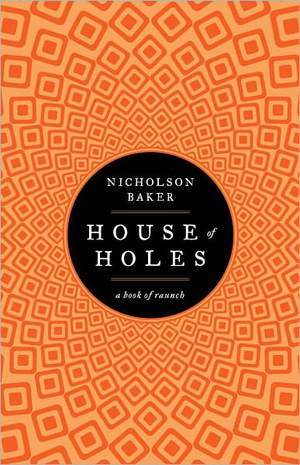 Elaine Blair says let your children read Nicholson Baker: "House of Holes will introduce impressionable readers to many interesting sexual possibilities without a whisper of stereotype or slur. You can be sure that no matter what scene your children are masturbating to, they are not objectifying women. But you will have to make sure that they accidentally stumble on it soon, before they find the Internet, if they are to have a fighting chance at being wholesome and delightful fuckers instead of hopelessly depraved ones like yourself." —Lorin Stein
My friend Pete turned me on to Ephemeral New York, which, along with Vanishing New York, has immediately entered my personal must-read feed. And if you really want to feel melancholy about our city's lost treasures, take a look at this. (And thanks to Vanishing New York for turning me on to Karen Lillis's Bagging the Beats at Midnight, a memoir by a long-time employee of beloved—and endangered—St. Mark's Bookshop.) —Sadie Stein
Is print dead? Not at all. The New York Art Book Fair, hosted by Printed Matter this weekend at P.S. 1, is probably the best browsing experience you'll have all year. Photobooks, artist's books, antiquated books, ephemera, zines: it has everything from the small to the massive, the odd to the vintage, the practical to the whimsical. —Deirdre Foley-Mendelssohn
I've been poking around in Asymptote, a new and impressively eclectic online magazine, with fiction and nonfiction, poetry and criticism, all in translation. I've especially enjoyed the (very) short story by Robert Walser, translated by Susan Bernofsky, Adonis's "Ambiguity," translated by Elliott Colla, and an essay about riddles by the Russian formalist Viktor Shklovsky, translated by Shushan Avagyan. There is, in other words, something for everyone. —Robyn Creswell
I picked up a copy of Mr. Fox by Helen Oyeyemi in the office and am thoroughly enjoying doses of Wes Anderson-esque whimsy. It's a fairy tale disguised as a novel about a writer (named Mr. Fox), his muse (Mary Foxe), and his characters. Like all good fairy tales, the story is told over and over again in various romantic settings, in this case involving plenty of typewriters, brownstones, and flower shops. —Artie Niederhoffer
An old interview between Borges and Enrique Krauze, devoted mainly to Spinoza, is newly translated in the current issue of The Reading Room: "Descartes let himself be seduced by that abominable little Protestant sect, the heresy that is the Church of Rome; but if one accepts his premises, one arrives either at solipsism or Spinozism. Which means that Spinoza was a more coherent thinker and certainly much braver than Descartes. For me—simply because I'm a coward myself—bravery is an essential virtue." –L. S.
Much has already been written on the immersive, off-broadway theatre experience, Sleep No More. Recently extended through November 5, this eerie production has been haunting me all week. Though the storyline (based on Macbeth) left me a bit puzzled and frustrated, the sets, music, and lighting design alone are worth the price of admission. If you go, stick as close to the actors as you can (even when that means literally running up and down stairs) and you might get as lucky as I did to get locked in a room alone with one of the players. What a memorable and bewitching treat to have a monologue recited to you and you alone—sans mask. —Charlotte Strick