Posts Tagged 'book recommendations'
January 29, 2016 | by Sadie Stein
Another person is the best way to learn about a book. At least, it's my favorite; good reviews are an art form, Web sites a modern marvel, but somehow my best-loved books have come directly from someone else's recommendation, and the enthusiasm of those conversations is a pleasure in itself. It's hard to overstate the importance of this particular chain of connection. When you think about it, most of the world's great religions are based on book recommendation. 
I recently learned about the book I want to recommend to you today via someone whom I met while reporting a story. He, in turn, had been recommended the title by a horse trainer on a film set. Where that guy heard of it, I can't say, but the chain is doubtless long—dating back, at any rate, to 1976, when Shameless Hussy Press published Calamity Jane's Letters to Her Daughter. 
September 3, 2010 | by Lorin Stein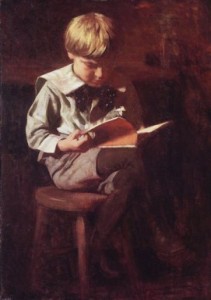 Any reading material for a pathologically shy 33-year-old woman? Who misses sex and fucking and making love and all that? Who even misses blowjobs. Who hasn't gone out with a man in ages? How do people even talk to each other anymore? I've forgotten. —November Whisky
Gosh, poor you. Shyness can be so hard. The first book I would read, if I wanted to reconstruct the language of sex and romance, is Mary Gaitskill's novel Veronica. Or really any of her books. You always get the feeling (at least I do) that Gaitskill is asking herself a question very much like yours. Asking and answering. For similar reasons you might also try Elizabeth Bowen, for example The Heat of the Day. Neither book is cheerful, exactly, but I think they might speak to your condition. Take heart!