Posts Tagged 'Blueberries'
October 3, 2013 | by Ross Kenneth Urken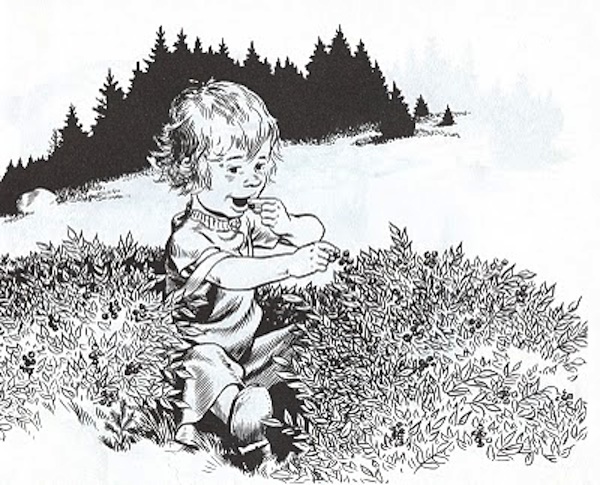 Down among the counties that help earn New Jersey its Garden State moniker, there lies the hamlet of New Egypt. Within it is the sixty-acre blueberry patch my grandparents used to own. Drive down I-95 through Newark toward the shore to see the world flash from soot gray to Granny Smith green as you are surrounded by towering cornstalks.
Four years ago, my wife, Tiffan, and I  made the pilgrimage to Jersey from Manhattan in lieu of our usual fall foliage trip (long story short: I had seen a movie that dissed soi-disant leafers and felt suitably shamed). Plus, I had heard that from back-to-school time through Thanksgiving, Emery's Farm offered seasonal activities—pumpkin picking, hay rides. Tiffan is from Oklahoma, and I seize any opportunity to conjure country trappings.
But I did have some legitimate claim. This farm, after all, was whither the brand name "Ross da Boss Blueberries" sprang, emblazoned on the cellophane securing the fruit in its green cardboard cartons. When my grandfather, Danny Passoff, retired from running a successful tomato business, he bought the blueberry farm as a pet project with my grandmother, and during summers, my sister and I would work on the farm.
Standing there on that fall day, I told Tiffan about those summers on the farm, about picking the choicest berries and dropping them into my pail—an old coffee canister—with tinny thuds. In the onomatopoeic language of Robert McCloskey's classic children's book Blueberries for Sal, this is described as "ku-plink, ku-plank, ku-plunk." By July, the bushes are heavy with the luscious blue fatties, their puckered sepals folded back, mushy marbles that squish deliciously between the teeth. In my memory, that time in my life is, like Sal's, rendered in the book's distinctive navy-and-raincoat-yellow palette.
In McCloskey's book, a childhood favorite, little Sal goes with her mother to Blueberry Hill, only to get lost and temporarily switch mothers with a bear cub. Sal's mother finds her wandering child by recognizing the cacophony of the berries—"ku-plink, ku-plank, ku-plunk"—she throws into her bucket. Read More »