January 26, 2015 | by Sadie Stein
"Brrr! It's cold!" I exclaimed the other day, because it was. 
"Did you just say brrr?" my friend asked.
"I did indeed."
"People don't say that; they just write it."
"That's not true. Do people say ow? Or ouch? Or achoo?"  Read More »
January 3, 2014 | by Dan Piepenbring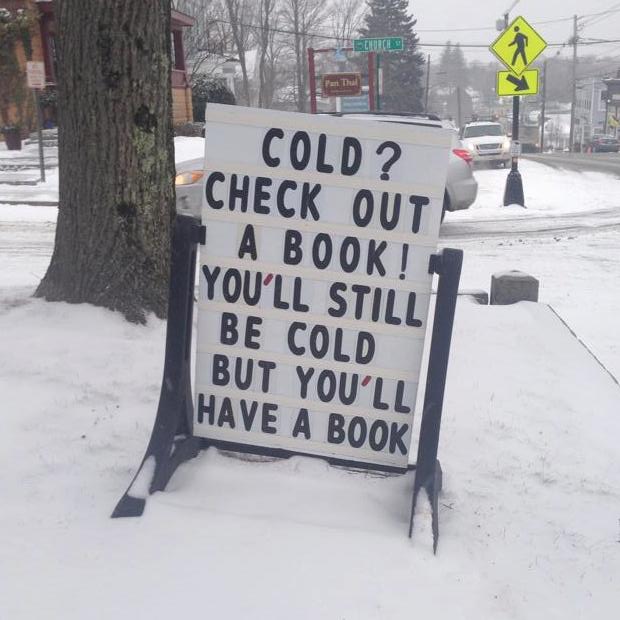 As the Northeast is battered by "Winter Storm Hercules"—a nor'easter all but destined to enter Wikipedia's list of notable nor'easters—one public library has provided succor, sort of. In Hopkinton, Massachusetts, a redditor came across this sign; to its great credit, it suggests neither burning books, nor reading erotica aloud, nor any other heat-generating gimmickry. Rather, it stands as a stark, charmingly blunt reminder that though literature may warm the soul, it will never warm the body.
Curl up with a good book today, but don't try to be a hero: curl up with a blanket, too.