August 13, 2013 | by Eric Neuenfeldt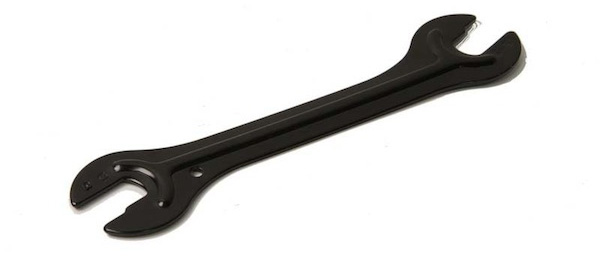 I landed my first job in a bike shop at fifteen. My initial assignment was to bleach a deep sink in a bathroom that hadn't been cleaned since the shop opened five years before. I gloved up and went at it with a brush for the first hour of my shift. The manager stood in the doorway for a few minutes and told me when I scrubbed the rest of the bathroom he would let me dust bikes and chase spiders out of helmets in the showroom. He looked like a fat Lance Armstrong, or how I imagine Armstrong would look if his steroid admission led to obesity and an addiction to slot machines at truck-stop casinos. He liked to wear cycling socks with martini glasses on them. He shaved his thick legs and sported tight khaki shorts year-round.
After a couple weeks on the job, it was pretty clear to me the manager had two serious goals for his day: consume two king-size Snickers and race the only other employee around the shop on Razor scooters at least a dozen times. The other employee held the title of head mechanic. A small Bible college in Florida had recently expelled him after he allegedly shared a motel room in Memphis with a female classmate. Of course, he flatly denied it, not that anyone cared. I got the sense he really didn't want to go back down to the swamps to sweat and study international ministry. He was content at the shop. During the day, he would clamp a repair bike in the stand, ignore it, and just eat several Tupperware containers of Thai food. He used his shop apron as a napkin.
When they weren't racing scooters or eating, they were dismantling the racks and fixtures and rearranging the showroom. The manager would pace around the showroom and pick caramel out of his molars and say, "I don't know. I don't know." After they made me move all the fixtures and bikes back to the original setup a few times, I figured out they were just trying to construct new courses for their scooter races. The two of them had time for these types of projects. I scrubbed the bathroom, dusted accessories in the showroom, and fetched pizzas that dripped grease all over my jeans. The owner never stopped by the shop, and we rarely had to deal with customers. When customers did walk into the showroom, they just picked up their unfinished repair bikes to bring to a shop with a competent mechanic on duty.
In the three months I worked there, I made one big sale: an entry-level mountain bike to a guy with visible anxiety problems. Through his panic attack, he told me he'd never learned to ride a bike and was prepared to confront his fear. The transaction taught me working sales was the lousiest job in the shop because there was a moment in almost every sale where you had no choice but to make the customer keenly aware of their biggest physical or psychological insecurity—bike manufacturers do set weight limits, they don't make adult bikes for the unusually short or tall. After flipping through the wholesaler's catalog for half an hour, I had to tell the guy we couldn't order adult training wheels. The manager listened to the entire transaction from his shitty little office, a dressing room he'd converted into his command center. Afterward, he berated me for the sale, claiming the guy was just going to return the thing. He was right. Two days later the guy wheeled the bike into the shop after taking a nasty spill, looking to return it. He had a big patch of road rash on his cheek. I had to clean up the bike and install new grips. The manager took the cost of the grips out of my last paycheck. Read More »