Posts Tagged 'Bette Davis'
June 7, 2012 | by Alexandra Pechman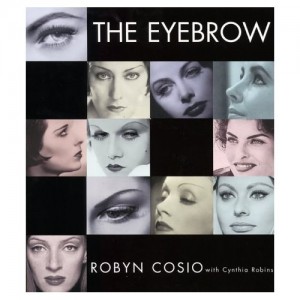 My first "boyfriend" broke up with me at camp in a letter that read, "You look like the girl from Planet of the Apes—I mean the ape she played, not the girl who played her." He meant Helena Bonham Carter in the Tim Burton version that had come out that summer. More specifically, he meant that for an eleven-year-old, I had very unruly and freakishly thick eyebrows.
Having kempt mine since that summer (on a necessarily frequent basis), I notice eyebrows more often than is normal; they bear special significance to me. Midway through Alfred Hitchcock's Shadow of a Doubt, Charlie confronts her uncle about his awful secret life as a woman strangler. Sitting across from him at a seedy bar, she watches his hands painfully wringing a napkin, then she tells him all that she knows: wordlessly, she raises a single eyebrow. The plot hinges on that one thin line of hair. Read More »
January 13, 2011 | by Jonathan Lippincott
This is the second installment of Lippincott's culture diary. Click here to read part 1.

DAY FOUR
11:30 A.M. Start reading the manuscript of Amy Waldman's The Submission, a novel we are publishing this summer, and get pulled right in. This is still the most exciting part of the job, even after all these years—being one of the first readers of something that is really good. The story takes place a couple of years after the September 11 attacks, and is about a committee chosen to select a memorial for ground zero. In the opening chapter the committee is having its final meeting, there is a lot of arguing back and forth, a decision is finally reached, the anonymous entry opened, and it turns out the artist is Muslim. Chaos ensues. Read through lunch, and then have to get on to other projects.
6:30 P.M. Opening for a show of new work by Sarah Brenneman at the Jeff Bailey Gallery. This is the third show of her paintings that I have seen, and it is interesting to see how an artist's work evolves over time. The paintings are done in watercolor, sometimes also with pencil and gouache. I was always struck by her beautiful sense of color and pattern, and now elements of the paintings are cut out and collaged elements are added, making an even more animated image. A very strong show. Catch up with a few friends, and then head out to dinner.
7:45 P.M. Dinner with our friend Peter, whom we haven't seen in quite a while. We have a great time catching up, talking about recent books and less recent movies. Duck Soup, Pennies from Heaven and Bay of Angels need to be added to the Netflix queue.
Today's photos: