October 25, 2012 | by Nathan Deuel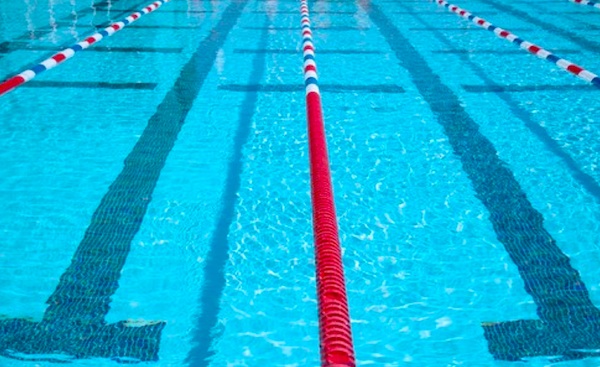 Because I loved the water and because I moved all the time—in search of what, I wasn't yet sure—I found that swimming laps was a good way to get somewhere without booking another ticket. Wherever we were, I'd search out an open lane, and sometimes I'd surprise myself, encountering the person who emerged on the other side. You could learn a lot with your eyes closed.
Way back, before we moved to the Middle East, I loved the thrill of swimming at Hamilton Fish, the big outdoor pool on East Houston Street, where the Europeans swam fast in skimpy suits, but where there was always plenty of room for everyone. We lived nearby, in Chinatown, and I rode my bike a few blocks to my first big editor job. We were young and it was hard to imagine anything going wrong.
Then my wife got the fellowship in D.C., which sent her to southern Russia, where she was detained for three days by Russian authorities, who took her passport, laptop, and notes, and then threatened to take her to trial in Chechnya. When she landed in Virginia, her friends and I were relieved and waved little American flags. Later, recuperating at a hotel near Dupont Circle, she and I swam laps at the National Capitol YMCA, on Rhode Island Avenue, but all the other swimmers were super aggressive—with as many as ten to a lane, shouldn't these august people have known better?—and I found the crush of writhing bodies too exhausting ever to go back.
September 19, 2012 | by Nathan Deuel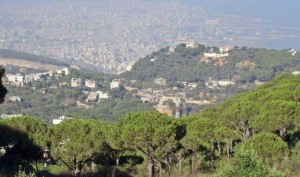 WEDNESDAY
I wake up early to make ice cream for an old friend who is visiting from Riyadh. I blow a fuse in the power converter getting the machine to turn fast enough, but I have a spare fuse and all is well. The visiting friend, Matt, flies in on Saudi Arabian Airlines, which is now a member of SkyTeam, so you can use your miles on Delta or Air France. That night, Matt, my wife, and I stay up late drinking beer and wine and telling stories about the life we shared in Riyadh, where my daughter was born and where Matt still spends weekends DJing parties.
THURSDAY
Matt and I follow the old coast road up to Byblos, where the ticket taker laughs when I say we met in Riyadh. He asks, "You are an American?" When I confirm, he says, "Ahlen Wa Sahlen," which means "welcome." Under a blazing September sun, Matt and I climb ten-thousand-year-old stairs, noting how few guardrails or official paths there are. Then I find a pomegranate tree growing from rocky soil, and we pause to admire the strange fruit hanging from gnarled branches. Hungry, we take a car to a fish restaurant that's been open forty years. Lunch is grilled sea bass, which we eat on a table in the water, so that waves wash up our legs and sometimes splash on the fish, giving it a little more salt. Before we can leave, our waiter insists on my taking a shot. I ask for something brown, and he takes down a bottle of coffee-flavored Patrón.
FRIDAY
I make sure Matt sees this killer little cassette shop, Deep Music, which is just down the block from my apartment. Then we have a final lunch at a nearby restaurant, where they bake their own bread and many, if not all, of the salad greens are local and organic. We each drink a spicy pale ale, brewed by a guy I see around town, and then we share a bowl of merguez sausages drowning in sour syrup, and a seafood frikeh made with an intensely, earth-green grain.