October 15, 2012 | by Anna Wiener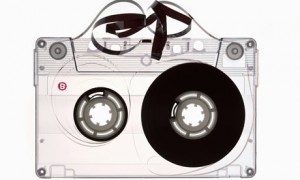 It is, all told, a strange summer. Down the street from my apartment, children play inside of plastic bags. Glaciers shed ice the size of Manhattan. Scientists find that sharks smell in stereo. Horoscopes are cited as primary sources at social gatherings. Restlessness flows. For three consecutive nights I dream exclusively of vacuuming a garden snake.
On a Sunday afternoon I detour from fondling impractical kitchenware at Pearl River Mart and go where I go when I need to stop time: to visit my grandfather at his loft on West Broadway. He is eighty-four, a sculptor, a Southerner, tall and round bellied, deaf in one ear from an adult case of mumps. His face bears an impressive mustache and bifocals as large and wide as safety goggles. Alzheimer's is smoothing the lines of his memory, a stone turning in water.
He has lived in this apartment since 1970, and from what I can tell it has hardly changed; it could easily be a soundstage from an early Woody Allen film, with its leather seats shaped into dripstones by decades of party guests, its ceramics and abstract art, the copy of Joe Brainard's I Remember that had taken up permanent residence in the bathroom long before it carried any personal symbolism. The front half of the loft is still a studio, with a meticulously labeled array of tools and materials, despite the fact that these days my grandfather is physically, psychically unable to work. For the last few years I've kept keys under a conditionality: just in case. In this case it only means that I let myself in.
"What are you up to today?" I ask my grandfather, to which he replies, "Just trying to have a brilliant idea."
June 26, 2012 | by Sadie Stein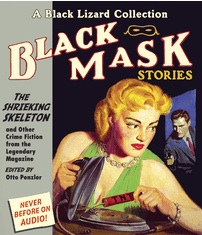 In what might be the ultimate honor, it has been proposed that the Internet pay tribute to Ray Bradbury. Says The Guardian, "Tim Bray, a fan of Bradbury's writing, is recommending to the Internet Engineering Task Force, which governs such choices, that when access to a website is denied for legal reasons the user is given the status code 451."
Happy birthday, Yves Bonnefoy!
Letters to young poets. (And novelists, playwrights, and journalists!)
Buy Bret Easton Ellis's apartment. If you dare. To spend a lot.
It is Audiobook Week, and in its honor, you can win a classic pulp noir.