Posts Tagged 'Anthony Powell'
September 12, 2013 | by Tony Scherman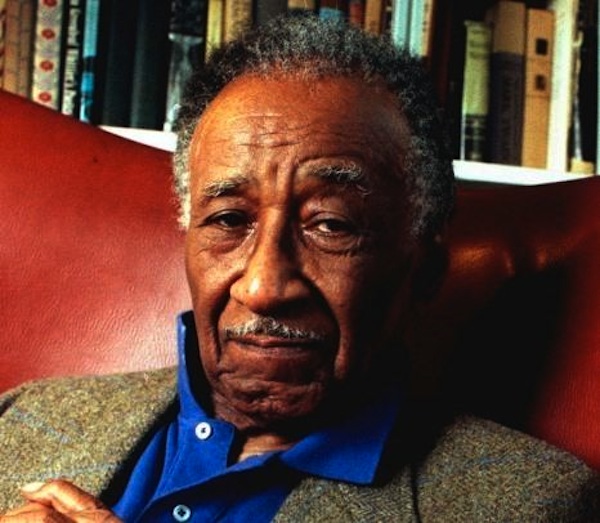 The author Albert Murray died, on August 18, after a long illness. He was ninety-seven. Among Murray's eleven books are the essay collection The Omni-Americans, which infuriated the African-American intellectual establishment in the early seventies; the novel Train Whistle Guitar, likely headed for a classic's long life; the essay South to a Very Old Place, not just as funny as anything written in last century's second half, but a searching investigation of black-and-white relations; the jazz treatise Stomping the Blues, another probable classic and a life-changing text for musicians, and The Hero and The Blues, Murray's bracing exposition of his aesthetic.
In the mid to late nineties, writer Tony Scherman spent a good deal of time with Murray; these memories are drawn from that period.
In 1996, having read most of Albert Murray's published books, I decided to write about him. We spoke once or twice to arrange a meeting, and I drove in from the country to the middle-class Harlem apartment complex at 132nd Street and Lenox Avenue where Murray, his wife Mozelle, and their daughter, Michelle, had lived since 1962.
Ringing the doorbell, I got no response. Finally the chain was unfastened, the door swung open, and it was plain right away why it had taken Albert Murray so long to get to the door; he could hardly walk. Two spinal operations and severe arthritis had cruelly reduced his mobility. He inched along, entirely focused on the task at hand: reaching his destination. His condition must have been maddening, but in my three-hour visit, he never complained. Yet when his speech grew querulous and his patience short, I'm sure that such behavior came not merely from impatience with interlocutors who didn't think as speedily as he did, but from being in permanent pain. I came to see his big, handsome grin as something designed to show that bad luck and trouble would never set him back. Read More »
February 21, 2012 | by Paul Wachter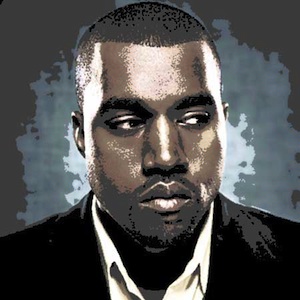 Although V. S. Naipaul is my favorite living writer, I resisted reading Patrick French's critically acclaimed biography of Sir Vidia, published in 2008, until last month. The reviews alone presented a deeply unflattering picture: Naipaul as misogynist, racist, skinflint, serial adulterer, and Hindu nationalist. (And to think the biography was authorized!)
But I had read nearly all of Naipaul's work and some of it, including his best novel, A Bend in the River (from whose opening line, "The world is what it is," French takes his title), many times. So when I happened across the biography at my local library, I picked it up thinking it was as close to a new work of Naipaul's as I was likely to see.
It's a masterful effort, a nimble admixture of critical appreciation and salacious gossip. But there were no real surprises in the text; the reviews had limned the most revealing and unsettling episodes of Naipaul's life.
There was, however, a surprise buried in French's acknowledgments. Among the hundred-odd names, sandwiched between Derek Walcott (Naipaul's fellow Trinidadian and rival of sorts) and Andrew Wylie (Naipaul's agent), was one Kanye West.
Kanye West?
Now it's true that the rapper-producer's father is a former Black Panther, and Naipaul wrote an essay "Michael X and the Black Power Killings in Trinidad." And West's late mother was an English professor. Was it possible that Naipaul and West shared a connection beyond their inflated egos?
I e-mailed French. Read More »