March 11, 2013 | by Michele Filgate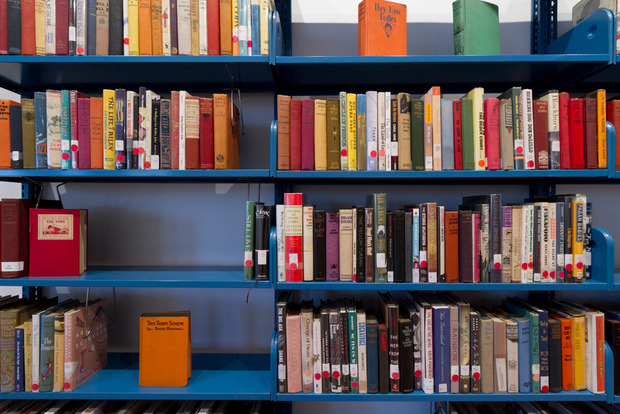 "You own every book," my boyfriend often says to me. And sometimes it seems like that's true. I now own enough unread books to last me at least ten years, and I keep adding to the collection every day.
Books are meant to be read. This is what I say to myself whenever I, with some level of despair, glance at my many bookshelves. My personal library takes up a substantial amount of room in the Brooklyn apartment I share with two friends. I've read a lot of books that I own. I've also, truth be told, not read a good number of the books. I feel tremendous guilt toward the books I ignore.
It's no surprise, then, that Meriç Algün Ringborg's "The Library of Unborrowed Books" exhibition at Art in General, in Manhattan, should catch my eye. I was intrigued by the concept: the artist had selected more than a thousand titles from the Center for Fiction's library that have never been borrowed. Read More »