Posts Tagged 'Andrew Wylie'
February 21, 2012 | by Paul Wachter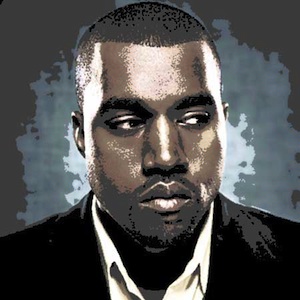 Although V. S. Naipaul is my favorite living writer, I resisted reading Patrick French's critically acclaimed biography of Sir Vidia, published in 2008, until last month. The reviews alone presented a deeply unflattering picture: Naipaul as misogynist, racist, skinflint, serial adulterer, and Hindu nationalist. (And to think the biography was authorized!)
But I had read nearly all of Naipaul's work and some of it, including his best novel, A Bend in the River (from whose opening line, "The world is what it is," French takes his title), many times. So when I happened across the biography at my local library, I picked it up thinking it was as close to a new work of Naipaul's as I was likely to see.
It's a masterful effort, a nimble admixture of critical appreciation and salacious gossip. But there were no real surprises in the text; the reviews had limned the most revealing and unsettling episodes of Naipaul's life.
There was, however, a surprise buried in French's acknowledgments. Among the hundred-odd names, sandwiched between Derek Walcott (Naipaul's fellow Trinidadian and rival of sorts) and Andrew Wylie (Naipaul's agent), was one Kanye West.
Kanye West?
Now it's true that the rapper-producer's father is a former Black Panther, and Naipaul wrote an essay "Michael X and the Black Power Killings in Trinidad." And West's late mother was an English professor. Was it possible that Naipaul and West shared a connection beyond their inflated egos?
I e-mailed French. Read More »
July 30, 2010 | by The Paris Review
What we've been reading this week.
I wrapped up A Farewell to Arms just in time to enjoy the Hemingway look-alikes at Sloppy Joe's in Key West, Florida. Kudos to Charles Bicht, Papa 2010. —Stephen Andrew Hiltner
First published in 1935—but set in the 1880s—A House and Its Head is a late, obsidian instance of Victorian Survivor Literature. It concerns a tyrannical father, his idle grown children, and the young second wife he brings home to them. Imagine The Way of All Flesh written by a woman under the influence of Oscar Wilde. What I and everyone else especially like about Ivy Compton-Burnett is her dialogue. Her characters make asides, they soliloquize, they turn epigrams, and yet the effect isn't exactly stagey. (As Oscar liked to say, "Art doesn't imitate life; life imitates Shakespeare, as best it can.") —Lorin Stein
I visited Cuba for the first time in January. On Revolution Day, July 26, I read about Fidel Castro's surprise appearance in public and the rest of the coverage of the holiday I could find. Unsatisfied, I found and read "Cuba—A Way Forward," the riveting, deeply distressing report from Daniel Wilkinson, Deputy Director for the Americas at Human Rights Watch and Nik Steinberg, a researcher there, in the New York Review of Books. It makes me desperately sad to think about the amazing people I met in Havana that have almost no chance of reading Yoani Sánchez's incredible blog, even though they live in Havana, as she does. Wilkinson and Steinberg are forceful and eloquent on the reality of the political situation in Cuba: "It is hard to think of a US policy with a longer track record of failure. The embargo has caused much hardship to the Cuban people but done nothing to loosen the Castros' hold on power. Instead it has provided the Cuban government an excuse for the country's problems." —Caitlin Roper
I've been following the debate surrounding Odyssey, Andrew Wylie's latest venture in publishing e-books with Amazon. As an observer, I find it upsetting that the publishing world is squabbling over backlist e-book rights. But do I blame them? The pie is shrinking for everyone. Except Amazon. —Thessaly La Force
I've been reading Pig Earth, John Berger's cycle of stories, essays, and poems about peasant life in the Savoyard village where Berger settled with his family in the mid-seventies. This cycle is also a study in oral tradition, and of life in a place where nobody has any secrets. It is also—according to Wikipedia—a novel. But I'll keep you posted. —L. S.