Posts Tagged 'Andre Gide'
April 10, 2013 | by Sarah Gerard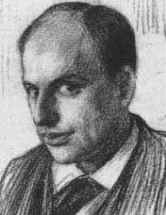 It is 1891. Marcel Schwob, a well-know author, meets a "girl of the streets" in the rain, in a slum of Paris. Her name is Louise, and she is sick with tuberculosis. He takes her home and cares for her. He writes her stories—fairy tales—which she loves. They grow close. Louise shows Marcel the beauty of innocence. Two years later, she dies. He is crippled by his grief. For six months, he doesn't write.
Then, he publishes The Book of Monelle, a groundbreaking work of decadence. An assemblage of fairy tales, nihilist philosophy, and aphorisms tightly woven into a tapestry of deep emotional suffering, it becomes the unofficial bible of the French Symbolist movement. Schwob influences writers and thinkers from Alfred Jarry to André Gide to Stéphane Mallarmé to Jorge Luis Borges and Roberto Bolaño. Translated obscurely into English in 1927, The Book of Monelle all but falls into obscurity shortly thereafter.
Now, thanks to a new translation by Kit Schluter, Monelle is once again available in the States, with a biographical afterword. In addition to his translation work, otherwise focused on Pierre Alferi, Amandine André, and Danielle Collobert, Schluter is a poet and an editor at CLOCK Magazine and O'Clock Press, and will begin his graduate studies at Brown in the fall. We met to talk at a café in New York's West Village.
Why don't you start by telling me how you found Schwob's work and what drew you to it?
I studied in Paris for a little bit in early 2010, and went to work in Tours, a city southwest of Paris, for about a month in the summer. I lived with my friend Sylvain Burgaud, who the translation is dedicated to, and a dear friend Bruno Chartier. Sylvain and I worked in these vineyards outside of town, trimming grapevines for about ten hours a day. Then we'd go to this bar at night called Le Serpant Volant, or the Flying Snake. The bartender, a wonderful person named Omar, when he found out that we were translating each other's poems, offered us the second floor of the bar as a translating space in the evenings. Sylvain and I were translating almost every night, my first experience with the frenzy of translation and its conversations, obsessing over single words.
One weekend, we went out to his house in La Roche Bernard, and we were translating a poem of mine, which is called "Journals." We got to a passage and he asked, Have you ever heard of Marcel Schwob? I said, No, definitely not. And he said, Well, you need to read him, because you write a lot like him. I said, Okay, fine. Show me the book. I was really excited, and a little flattered.
So, he went and got the book. I read one sentence, or two sentences, from "The Words of Monelle." It was, "And Monelle said again, 'I shall speak to you of moments,'" but in French, and something like, "Love the moment. All love that lasts is hatred." It's a little adolescent, isn't it? But it really spoke to me, so I said, "Sylvain, will you loan me this book? I want to translate it into English." But he wouldn't lend me the book because he'd lent it out so many times before to people who didn't return it. When he asked for it back, they had already lent it to someone else! That's my favorite part of the whole story—that Sylvain couldn't lend me the book because he had lost it so many times by way of lending. Read More »
January 13, 2012 | by Lorin Stein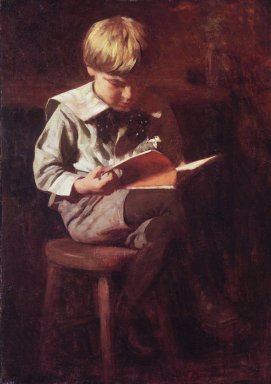 I take great and perverse joy in reading insulting, inflammatory, and slanderous correspondence between authors, publishers, and celebrities. Could you recommend some particularly bilious rivalries?
As Mr. Wilson so justly proclaims in the beginning of "The Strange Case of Pushkin and Nabokov," we are indeed old friends. I fully share "the warm affection sometimes chilled by exasperation" that he says he feels for me. In the 1940s, during my first decade in America, he was most kind to me in various matters, not necessarily pertaining to his profession. I have always been grateful to him for the tact he showed in refraining from reviewing any of my novels. We have had many exhilarating talks, have exchanged many frank letters. A patient confidant of his long and hopeless infatuation with the Russian language, I have always done my best to explain to him his mistakes of pronunciation, grammar, and interpretation. As late as 1957, at one of our last meetings, we both realized with amused dismay that despite my frequent comments on Russian prosody, he still could not scan Russian verse. Upon being challenged to read Eugene Onegin aloud, he started to do this with great gusto, garbling every second word and turning Pushkin's iambic line into a kind of spastic anapaest with a lot of jaw-twisting haws and rather endearing little barks that utterly jumbled the rhythm and soon had us both in stitches.
So begins the famous response, by Vladimir Nabokov, to a negative review by Edmund Wilson in The New York Review of Books. The book: Nabokov's translation of Eugene Onegin. A fun game to play: Exactly where does Nabokov start to show his teeth? Is it "the tact he showed in refraining from reviewing any of my novels"? Or "not necessarily pertaining to his profession"? Or even that "justly" in sentence one?
Six years later, when Norman Mailer was attacked by Gore Vidal in that same magazine, Mailer took his case to the masses—on The Dick Cavett Show—with less sinuous results. The lesson, most publishers will tell you, is never respond. But it's awfully good TV.
I am taking a beginning poetry class and am expected to write imitations of poets on the class list. What should I be careful to do or not do? What should I pay attention to in an imitation?
To get the most out of the exercise, try to make the meter sound exactly like the meter of the poem you're imitating. And make sure the teacher checks your work. The meter will look and sound right to you—and if you are a beginner, it will almost certainly be wrong. (You will say your words out loud in your head as if they marched along ka-thunk, ka-thunk, ka-thunk, when in fact they will go baah-duh-dee, buh-dee-doo.) Don't get hung up on matching the vocabulary of the old poems. You won't get it right, and it will sound fake. Use words that are more or less natural to you.
And have fun! Read More »