Posts Tagged 'an extraordinary theory of objects'
November 29, 2012 | by Stephanie LaCava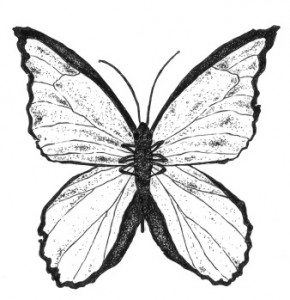 I hadn't seen Jake since years ago, when we had met at the Guggenheim before going away to college. I remember only one scene from the encounter: spinning around the museum's spiraling staircase with our arms spread like wings. When we reached the ground floor, we ran out as fast as we could before anyone could have a word with us about our behavior. I don't recall talking about France, because I don't think we really did. I remember just twirling with abandon. He had been the only one to understand my kind of crazy. I wouldn't see him again for five years.
Our second meeting was in Manhattan at the Odeon restaurant. Jake looked the same as he had in France, though a little taller, a little more handsome, but the same sandy hair and flashing eyes. Except more than ten years of maturity had lent him the calm that had eluded us both back then. He seemed at ease with himself and happy with his work in filmmaking. I couldn't understand why I hadn't appreciated his attention as much as I should have when we were young, which meant I'd grown up as well. Instead of fixating romantically on Raees, I should have accepted and cultivated my friendship with Jake—that's really all it was. Raees was no longer tall and he was an art dealer, having left behind dreams of working in cinema.
"If you'd have asked me then what you'd end up, I thought you'd be a hippie, a free spirit poet," Jake said as he picked apart a piece of bread. "You were like a flower child obsessed with butterflies1—you had this really funny handwriting and drew insects on everything. You had a very beautiful spirit. You were strange, but it didn't really bother me. I thought it was endearing. You weren't like the other girls, and they definitely didn't like you." He laughed. "Sorry. You know what I mean. It seems as though you're doing well now."
"Thank you."
Annotations
Just as Egyptian tombs and medieval catacombs were ravaged for treasure, butterflies are also victims of contemporary black market smugglers like Hisayoshi Kojima, the Japanese-born king of a vast multimillion-dollar ring of insect poachers. They were two Queen Alexandra's Bird-wing butterflies ordered by an undercover agent that led to Kojima's eventual capture. The species is the largest in the world, with a yellow body and mint-and-black-colored wings sometimes reaching almost a foot in width.