July 11, 2011 | by Misha Glouberman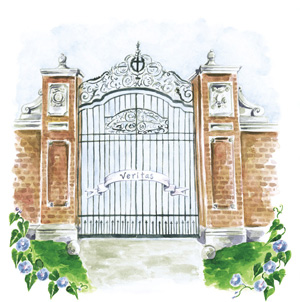 As told to Sheila Heti.
I grew up in Montreal and went to an upper-middle-class Jewish day school where kids had parents who maybe owned a carpet store or maybe were dentists. And then I went to Harvard for college. And it was pretty weird.
When I applied, I thought it would be great because I would get to meet lots of smart people. Those were the kinds of people I liked to be friends with, and I thought there would be more of them there. That was the main reason I thought it would be a fun place to be. I don't think I was super ambitious or professional minded or even a very good student.
The thing I figured out soon after I applied was that, on Gilligan's Island, it wasn't the Professor who went to Harvard, it was Mr. Howell, the rich man. That was something of a revelation.
It's funny, because what a lot of people talk about when they talk about going to Harvard is being really intimidated by the place when they arrive. I wasn't at all intimidated by the place when I arrived—but I was really intimidated after graduating.
I arrived at Harvard from Montreal, which is a pretty fucking hip place to be an eighteen-year-old. I'd been going to bars for a while, and I was in a political theater company that did shows in lofts with homeless people and South American activists. And we went to pubs and got old gay men to buy us drinks. It was a pretty cool, fun, and exciting life for a kid in Montreal. It was a very vibrant place, and young people were really part of the life of the city.
Then when I went to Harvard, the place was full of these nominally smart, interesting people, all of whom at the age of eighteen seemed perfectly happy to live in dormitories and be on a meal plan and live a fully institutional life. And that was completely maddening! This was the opposite of everything I'd hoped for from the environment I'd be in.
August 16, 2010 | by Christopher Cox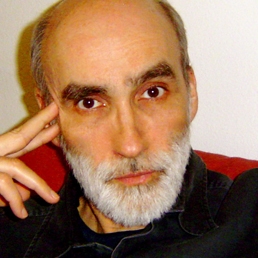 In his new book Mentor, Tom Grimes explores his friendship with Frank Conroy, who was the director of the Iowa Writers' Workshop for almost twenty years, offering the reader an unvarnished account of the vagaries of MFA programs, the fickleness of publishers, and the anguish and second-guessing that even the best writers suffer. He recently answered our questions about the book via e-mail.
You write of Frank Conroy's memoir, "What electrifies Stop-Time is its demonic anger." There's definitely some anger in Mentor, and a strong brew of other emotions. How did you marshal those into a finished book? Type angry and revise calmly?
Actually, I never expected to write the book. Its existence is due to pure chance—an off-the-cuff comment by a Tin House editor who suggested that I write about Frank Conroy's work. Instead, without giving it much thought, I began to write about Frank and me. Since the memoir's inception was accidental I didn't know what emotions I'd encounter. I simply knew that I had the beginning of the story—when I met Frank Conroy—and the events that happened during the sixteen years we were friends. Other than that, I handled what came at me, through my recollections, on a daily basis. Usually, I had no idea what would come next until I was just about to write it. Certain parts of the memoir clearly needed to appear: writing my second novel, describing its fate, continuing to write, and my relationship with Frank. But the memoir opens up into a larger meditation on friendship. I never really considered Frank my "mentor." I considered him a friend and I was more interested and invested in that relationship than I was in our relationship through writing, once we'd moved past the experience of my second novel's fate. Also, I revised sentences relentlessly and that marshaled my emotions as I wrote. And the quickness with which events moved saved me from the sandpit of self-absorption, which any memoirist absolutely has to avoid.
Has Conroy's initial snubbing of you at a reading in Key West influenced the way you act at your own readings?
Yes and no. I'm polite to everyone who approaches me, but I understand that Frank had to be wary of strangers who approached him with questions about applying to or getting into the Iowa Writers Workshop. In retrospect, I understand his guardedness. More importantly, his initial snubbing of me sparked the anger that informed our relationship later on. I believe that if I'd never encountered him I may have been just another student who studied at Iowa but lacked a strong emotional reaction to and, ultimately, a strong emotional bond with him. Several years after the incident when we knew one another quite well and were very close friends, we were at a bar, somewhat drunk. I looked at him and said, "You know, the first time we met you walked right past me after I asked you a question." Momentarily, Frank stared into space, puzzled. Then he said, "But I didn't know it was you."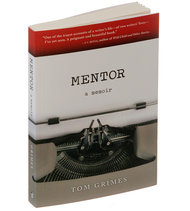 You are unsparingly self-critical in the book, especially about your second novel, Season's End: "I'm a failure as a writer because I've overreached; my ambition was larger than my talent." How are you judging failure here?
My sales were lousy and my novels—no matter how good some people (or reviewers) told me they were, or how good I thought they were—hadn't won any prizes, so I was left in a vacuum. The literary world didn't provide me with a sense of my worth as a writer, or give me a reason to continue writing. Nevertheless, I did. That was personal, and that had to do with my ambition. I wanted to be a great writer. I wanted my books to occupy the same shelves that Dostoyevsky, Hemingway, and Pynchon's books occupied. I wanted to write books that would change the way people saw the world. To me, that was success, and according to those standards I overreached. Had I set my sights lower, at age nineteen, which is when my ambition was first formed—before I'd written a word of fiction!—I may have been less tormented for the past twenty years. Read More »