Posts Tagged 'Alison Bechdel'
March 12, 2013 | by Adam Thirlwell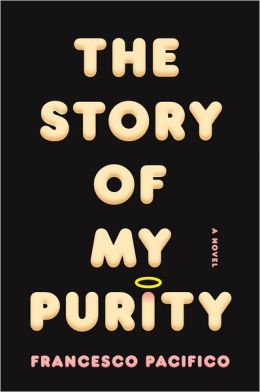 Francesco Pacifico's novel The Story of My Purity is narrated by Piero Rosini. This Piero seems like most other modern schlubs—thirty, overweight, bourgeois, in a sexless marriage, you know it—but the thing that makes him unusual is his deep belief in Christ. This is the most Catholic narrator in contemporary literature. He is also the funniest Catholic narrator in contemporary literature. And what happens to Piero is some kind of picaresque adventure that takes him from Rome to Paris and beyond, into all the problems of his innocence. What else do you need to know about Piero's creator? Francesco Pacifico is also a translator from English into Italian, and translation is something we talk about a lot. In fact, he has almost definitely read more fiction in English than you have. And if an inglese italianato is the devil incarnate, then what does that make an italiano americano? I just mean that Francesco Pacifico is one of the least innocent novelists I know.
There's a moment where Piero says "nobody's Roman," and this setting of Rome is crucial to the book's opening. So my first question is, are you Roman?
I am, and I'm not. I was born in Rome and have lived there all my life. But I don't know how to cook trippa and pajata, I know nothing of Rome's cuisine pauvre, my family's half-assed culinary traditions are half abbruzzese and half everything. My father's side comes from L'Aquila, Abbruzzio, where my granddad's family was big during the Fascist era, or so I'm told. My mother's side is from everywhere, the hills of Sabina, and remotely Spain and France, and they travelled the country as my granddad was an engineer for the electric company—Milan, Genoa, Terni. I don't feel Roman. You can spot a real Roman from miles. Savvy, gritty, ironic. I'm not.
And now—to keep with first things first—could you talk a little about this theme of purity? It seems such a gorgeously perverse subject for a contemporary novel. What's the beauty of purity?
I experimented with not having sex for years. And I am a renowned lover of women. There was a time in my midtwenties where I thought of my life as an ongoing piece of performance art, and I realized the big thing I should try was to stop having sex. I had this romantic view of my love for my girlfriend being exalted and enhanced by abstinence. I became impotent. Read More »
May 9, 2012 | by Peter Terzian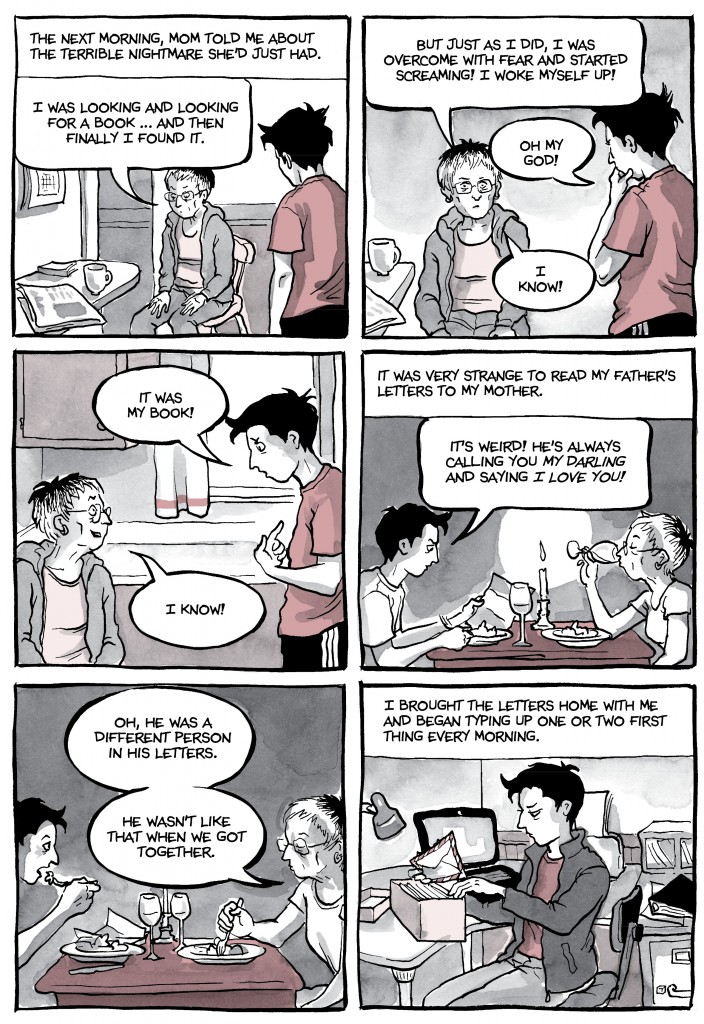 Alison Bechdel's first graphic memoir, Fun Home , told the story of her small-town Pennsylvania childhood, which was dominated by her often tyrannical father. An obsessive home restorer and closeted homosexual, he died a possible suicide just as his college-age daughter was coming out as a lesbian. Six years after Fun Home, Bechdel has published a second memoir in comics form, Are You My Mother? , but it's more than simply the maternal counterpart to its predecessor. Thrillingly discursive, it's framed by the artist's struggle to create Fun Home and broker her mother's acceptance of its public unearthing of family secrets. Bechdel recounts episodes from her romantic relationships, her beginnings as the cartoonist of the long running Dykes to Watch Out For strip, and her struggles, through fruitful years of psychotherapy, to come to terms with her sometimes difficult relationship with her mother. (The book may be one of the truest accounts of what it's like to be on the therapist's couch today.) Throughout, Bechdel plumbs the life and writings of Donald Winnicott, the British psychoanalyst who pioneered the field of object relations and stressed the importance of early mother and child bonding. Over lunch at New York's Via Emilia, Bechdel confessed her childhood affection for "silly children's comics like Little Lulu and Richie Rich," which shows in the clarity and warmth of her artwork.