Posts Tagged 'Alex Rodriguez'
August 12, 2013 | by Mark Chiusano
On Sunday I went to see the Yankees play the Detroit Tigers. It was a throwback to the Yankees teams of my childhood, with Andy Pettitte on the mound, cap still low, glowering. I've always been (and always will be) a Met fan, which is its own portion of anxiety, and the Yankees glittered out there in the Bronx, Pettitte and Jeter and company so much more put together and reliable than the Mets. A note on the gigantic screen in center field informed us that Pettitte had pitched for the Yankees in his twenties, thirties, and forties. My friend sitting next to me noted that you could hardly see what the score was—the numbers were that inconspicuous—though the advertising, of course, dwarfed it all.
Strangest was watching Alex Rodriguez play, a man who has been so under the popular microscope recently for performance-enhancing drug use as to have articles considering his upbringing. Who thought that steroids were still a discussion? That felt like years ago too. Rodriguez is facing the longest nonlifetime ban in baseball history. But for some time, during this purgatory, until the appeals process wraps up, he'll be playing nine innings a day in the Bronx and the other cities that this itinerant fourth-place circus travels to. My friend mentioned, as Rodriguez took the field for the first time, that he thought he remembered something about Rodriguez saying how he couldn't hear the boos in the crowd these days, because they were mixed with so much cheering. Read More »
October 25, 2012 | by Luke Epplin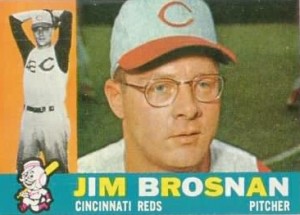 In game six of last year's World Series, with the Texas Rangers one strike away from clinching the franchise's first championship, Lance Berkman, the St. Louis Cardinals' aged first baseman whose thick physique and round face had earned him the nickname "Fat Elvis," lined an inside fastball into shallow right-center, plating the tying run from second base. Even though he had just fulfilled the childhood fantasy of nearly everyone playing and watching the game that night by rescuing his team from World Series defeat, Berkman betrayed little emotion. Instead, he stoically slipped off his batting gloves and leaned in to listen to the instructions of the first-base coach, as if it were yet another humdrum hit in his distinguished career.
Until David Freese lofted a walk-off home run to center in the eleventh inning, Berkman remained in a state of what appeared to be Zen-like empty-headedness, his posture relaxed but attentive, his expressions varying little with each pendulous momentum shift. It was as though he were the only person in Busch Stadium who failed to comprehend the magnitude of the moment. When asked afterward what he was thinking about during his do-or-die at-bat in the tenth inning, Berkman simply replied, "Nothing." This answer reinforced a central point in David Foster Wallace's essay "How Tracy Austin Broke My Heart":
It is not an accident that great athletes are often called 'naturals,' because they can, in performance, be totally present: they can proceed on instinct and muscle memory and autonomic will such that agent and action are one … The real, many-veiled answer to the question of just what goes through a great player's mind as he stands at the center of hostile crowd-noise and lines up to the free-throw that will decide the game might well be: Read More »