Posts Tagged 'Alex Abramovich'
March 1, 2016 | by The Paris Review
This goes back to my teenage years. I would think, Jeez, 1972 feels so different from 1971 ... I meant the feeling on the street, the feeling emanated by people, songs, the contents of the songs, what people were wearing. Trying to reproduce that elusive factor—it's something I've tried to write about many, many times, and it's impossible. I can only do it, kind of, by indirection. But my spelunking in that direction has nourished a lot of my work.
Rhythm matters. Mood matters. Sense of place matters. All these things we talk about with novels, yet I feel that for history and biography to accomplish what they should accomplish, they have to pay as much attention to these devices as novels do.
April 24, 2012 | by Sadie Stein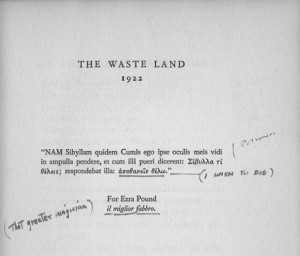 When modernist novelist David Markson died in 2010, the West Villager's personal library ended up, by his request, at his old haunt, the Strand bookstore. Word quickly spread, and bibliophiles and readers tried to snatch up as many of the annotated books—many of which figured in Markson's own work—as possible. (Alex Abramovich describes buying up three shopping bags' worth of classics, complete with notes and marginalia.) The books were, typically, signed: either Markson, David M. Markson, Markson NYC, or Markson London. It's an archive worthy of a university but preserved, instead, in bits and pieces on bookshelves all over New York and beyond.
Now, a tumblr, Reading Markson Reading, has dedicated itself to, as the author puts it, "Exploring the mind, method and masterpieces of David Markson through the marginalia found on the pages of the books in his personal library." An intimate glimpse into the writer's thoughts, for all readers to share.
Watch Markson reminisce at the Strand in 2007.