September 9, 2013 | by Adam Leith Gollner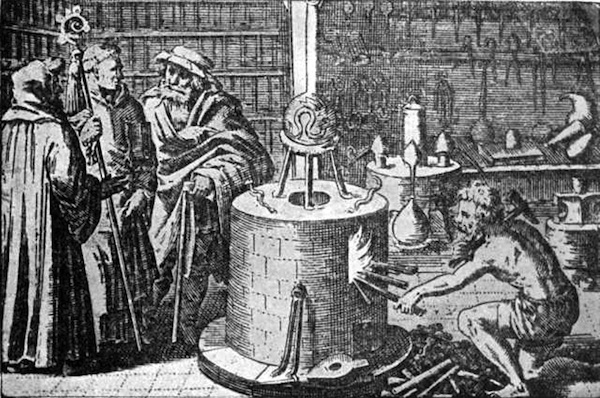 What have we not done to live forever? Adam Leith Gollner's research into the endless ways we've tried to avoid the unavoidable is out now as The Book of Immortality: The Science, Belief, and Magic Behind Living Forever. Every Monday for the next three weeks, this chronological crash course will examine how humankind has striven for, grappled with, and dreamed about immortality in different eras throughout history.
During the Middle Ages, every alchemist worth his saltpeter tried to find the philosopher's stone, the water stone of the wise, the miraculous stone that is no stone. It was the means to transmute base metals into gold and—more importantly—concoct elixirs of immortality.
The word is Arabic in origin: al-kimia, al-khymia, or al-kīmyā. It's how chemistry begins. Science as we now conceive it did not exist in the medieval period. (The word scientist only became commonplace in the nineteenth century, after Cambridge University historian William Whewell coined the term in 1833.) Instead, there was natural magic and philosophy—and alchemy, the experimental attempt to combine different elements and uncover the factual mysteries of nature. Read More »