August 2, 2012 | by Jillian Steinhauer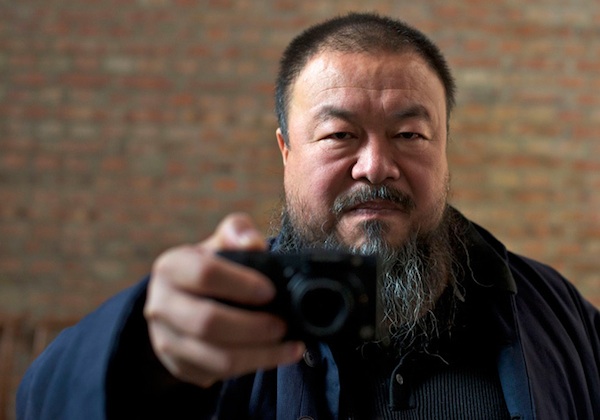 In November 2010, ArtReview magazine published its annual Power 100, a list of the most powerful people in the art world. The highest-ranked living artist, coming in at number thirteen, was the Chinese artist and activist Ai Weiwei. Two months later, the Chinese government demolished Ai's brand new, two-thousand-square-foot studio in Shanghai in one day—this despite the fact that officials had approved (and by some accounts invited) Ai's plans for the studio, which took a year and almost a million dollars to build. Then, in April 2011, Chinese authorities took Ai into custody. Without announcing charges against him or when he would be released, they held him in detention for eighty-one days, during which time guards watched him constantly, even when he went to the bathroom or slept. He was released in June and, a few months later, charged with "economic crimes" and an accompanying bill of $2.4 million.
Last year, ArtReview ranked Ai Weiwei number one on its Power 100 list. Read More »
March 14, 2012 | by Jenny Hendrix
If you are neither looking to buy art nor quite understand the glut of it before you, what do you do at the Armory Show? To an ill-informed visitor, it's like being at the Louvre, but without the benefit of history to fall back on. The show's aesthetic labyrinth is thus the source of a certain amount of bafflement. I dealt with this quandary partly by writing down what it was I happened to see and enjoy, as though to come back to it later: Ai Weiwei's porcelain owl houses; some distorted nudes by the photographer André Kertesz; a series of vegetables in gelatin-silver prints by Charles Jones; the Turkish artist Irfan Onurmen's tulle portraits; totem poles by Charlie Roberts; a photograph, called L'Oiseau dans l'Espace, by Brancusi.
I arrived late on the last day of the show and spent the first twenty minutes of my visit searching for the press office (ah, the other pier), explaining why I did not possess any sort of business card, failing to locate the down escalator and descending alone in an elevator twice the size of my kitchen. I eavesdropped on a couple trying to decide if they could afford two seventeen-thounsand-dollar Weegee prints, agreeing they had space in their home. Then a young man told his friend just how badly he wanted to fuck someone's sister ("so bad"). Next to the champagne bar, beneath a huge neon sign reading scandinavian pain, I allowed a kind Norwegian to apply a temporary tattoo to the underside of my wrist with a damp paper towel. I was surprised at how intimate this was—he might have been taking my pulse.
"You see," he said, "most of what this is about is the fact of making it happen at all."
Almost by chance I found the booth for "As They Were: American Masters Through the Lens of James Salter," a combined effort by Loretta Howard and Nyehaus galleries, showcasing some of James Salter's films and photographs taken between 1962 and '63 while he had a studio in Peek Slip. In the event you don't know who Salter is, the curators have obliged by providing a few old editions of his books in a glass case, along with the script for his film Downhill Racer next to a bluish spiral of canistered film sitting atop the receipts from its printers. There is a photo of the bearded Salter, standing behind his camera in a field, and another of the author as an old man, being greeted by Robert Redford. So, you see: legit. Read More »