December 24, 2013 | by Matthew Erickson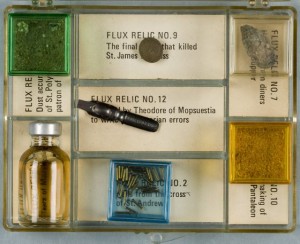 Most people with scholarly inclinations will visit a novelist's literary archive to follow the paper trails, as manifested through gathered correspondence, stray postcards, marked-upon stationery, and scattered drafts. A couple of months before the recent publication of his collected letters, I visited the William Gaddis Papers at Washington University in Saint Louis in search of something near the polar opposite.
I had harbored a minor obsession with the novelist for years, even before reading a single word of his writing, probably due his reputation as a writer who crafted a string of unapologetically dense works while almost entirely avoiding the fickleness of the literary limelight. I had bought a used hardcover of Carpenter's Gothic, one of Gaddis's shorter novels, at a library booksale just after my early-twenties Pynchon obsession had tapered off a bit. That book sat unread on a shelf for a few years until I decided to make the plunge into Gaddis's work after seeing his specter, both his name and the titles of his books, floating through David Markson's great anecdote—and allusion-heavy novels.
More dilettante than scholar, I was on the hunt for certain pieces of the novelist's realia, that archival category of physical, three-dimensional objects rather than the usual rectangular flatland of manuscripts. Gaddis—who wrote "only" five books over the course of a forty-odd-year career (though amounting to around 2,640 pages in total), with each tome encompassing every possible spectrum of American vernacular and obsession; who won a MacArthur Award and two National Book Awards; and who was famous, as Cynthia Ozick once put it, for not being famous enough—had one object in his collection that I had never seen in a library catalog before. I found this particular entry buried deep within the online finding aid for the Gaddis Papers:
"Box 166.2/- : Zebra Skin, (1 item), Stored in oversize; box on order."
After scanning across this listing while doing cursory research for something else, I instantly became obsessed with the idea of the zebra skin in the library. What, exactly, did it look like? How was it stored among Gaddis's papers? Why had he owned it? What was it doing in the special collections of an academic library? Read More »
October 14, 2011 | by Lorin Stein and Sadie Stein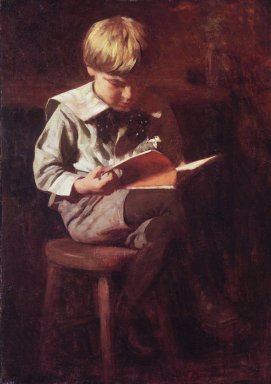 Who are the great American writers of today who do not hold teaching positions or B.A.s or M.F.A.s in literature? It is very frustrating to read that so and so teaches at this or that university, or has an M.F.A. from this prestigious school. Who are the writers writing to make the rent, making a living solely off the written word? Who are the writers writing about life outside of academia? And why is it that people outside of first-world countries have no idea or even care about what American writers are writing about today yet hold Hemingway and even Bukowski in such high esteem? —Fernando A. Flores
I can't say for certain who holds what degree, or who has held what job—one never knows what skeletons lurk in a writer's closet—but to answer your second question: with a very few exceptions (Nora Roberts?) people don't make the rent by writing books. Either you teach, or you write for the movies (or someone else turns your books into movies), or you get a staff job at a magazine. That's one way to live by the word, and lots of excellent writers do it. They often complain that it gets in the way of writing great books. As for the question of why foreigners like Bukowski, I would guess he translates well. Or easily, at least. Besides, they like us butch. —Lorin Stein
I love to read ghost stories and thrillers in the fall. What's your favorite frightening book?
I'm with you: scary reads are right up there with apples and changing leaves. That said, everyone enjoys something different; I have an uncle who swears by serious horror, whereas I'm more of what Netflix might term the "psychological thriller" persuasion—I like the occult just fine, but zombies, vampires, crazed animals, and most serial killers need not apply.
For the last few weeks, I've been giving myself nightmares with a daily dose of M.R. James's classic ghost stories. You can't beat Daphne du Maurier for atmospheric spookiness: both Rebecca and Don't Look Now are terrific reads, period (with adaptations to match). And more recently, I enjoyed Sarah Waters's The Little Stranger a great deal—a haunted-country-house story with a twist.
Lastly, if you can get your hands on Charles MacLean's The Watcher, do it; the third act is sort of ludicrous, but I don't think I've ever been more genuinely terrified while reading. —Sadie Stein Read More »