March 27, 2013 | by Spencer Woodman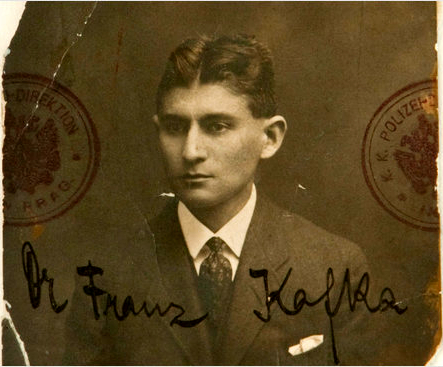 Earlier this month, after it was reported that several prominent dictionaries had expanded their definitions of literally to include "figuratively" as an informal usage, grammar-sensitive commentators launched into another wave of condemnation of the word's expansive use.
"The dictionaries have begrudgingly bowed to the will of the grammar-averse public," wrote The Week. "As anyone who paid attention in grade school knows, 'literally' means 'in a literal or strict sense, as opposed to a non-literal or exaggerated sense,' and is the opposite of 'figuratively,' which means 'in a metaphorical sense.'"
Criticisms of the word's unorthodox use are, strictly speaking, accurate. They reflect well-founded fears that society is coming to care less about clear and beautiful linguistic expression. So I often worry that I might be alone in my enjoyment of the nonsensical images created when the word is misapplied. For me, the usage can introduce gratifying little flashes of surrealism into everyday conversation.
Just think of Joe Biden's remark last September: "We now find ourselves at the hinge of history, and the direction we turn is not figuratively, it's literally in your hands." Here Biden is ambitiously making two metaphors concrete: both that history can have an actual hinge and that this can be in someone's hands. This remark conjures, for me, an image of the vice president heroically grappling, both hands (perhaps amid a howling thunderstorm), with a mighty vaulted door glowing iridescent with the sum of human destiny. It gives me a tickling look at the vice president's imagination and his sense of the palpability of something as abstract as world history. Read More »
November 6, 2012 | by Spencer Woodman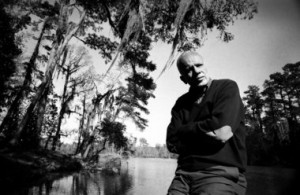 As Sandy lashed my bay windows last week, I, like much of the northeast, spent my days mostly staring outside. Trees nodded and bowed in their ancient submission. Debris sped past. On the radio, the mayor said to stay inside. The outdoors became outer space. My world shrunk to the boxy confines of my living room.
Across my region, houses washed into the ocean, a subway system filled with water. Lives and livelihoods shattered. The hope of coastal urbanization flickered. Thousands of people were thrust into hardships heartbreaking and humbling.
It is with some shame and reluctance, then, that I admit to the ease of my own experience. I read by candlelight. Keeping me company during those days was Walker Percy. I had picked his second book—The Last Gentleman—off my shelf after I recalled its strange depiction of hurricanes as philosophically rich events that visit mass existential relief upon entire populations crushed under modern malaise. For Percy, the transformative power of a hurricane lies not just in the immediate excitement, the break in routine it brings, but more so in a storm's capacity to limit the range of human choice, its ability to deliver a whole city from the chaotic realm of the Possible back the unquestioning mode of the Necessary.
Perhaps I was feeling some of this myself. For the first time in years, I could remain utterly idle in good faith. No pangs of guilt for my laziness, no urgencies of becoming—nothing. It seemed that gusty Sandy had summoned some powerful force from my early youth, a lightheartedness that sent me into a blissful stupor that lasted through the storm.
Which is not to say that everyone in Sandy was lucky enough to be forced into reflection. Many were forced from their homes. There was nothing theoretical about Sandy's destruction. And Percy was, essentially, a philosopher. Read More »