September 10, 2013 | by Sabina Murray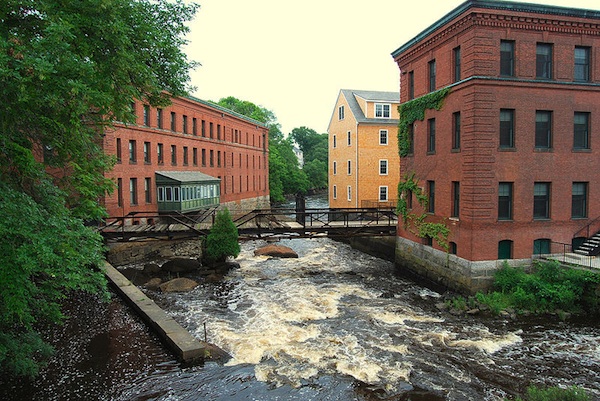 One recent evening, my father and I were sharing a bottle of wine when our conversation turned, as if often does, to his father. We like to call my paternal grandfather "the Judge," and we use this moniker in a spirit of camaraderie. My grandfather, who died eighteen years ago, was a forceful sort of person. The discipline that he exercised on my father, his eldest son, bordered on tyranny, but in my life, this seasoned toughness was inspiring, fun, and a recognizable expression of love. My grandfather, Frank J. Murray, was a self-made man. Born in 1904, he grew up in the rough Dorchester neighborhood of Boston and played football at Commerce High, a school for clever, working-class kids. A field goal in the final game of his high-school career caught the attention of a Dartmouth College scout, but he was saved from the Protestants—at his mother's insistence—by a priest, who secured a place for him at the Catholic Georgetown University. At Georgetown, he was quarterback, although he had no depth perception, due to a childhood accident that had left him blind in one eye. He went on to Georgetown Law, during which period he himself scouted for the Georgetown football team, and—in a series of successes—became a well-respected Boston lawyer, married my grandmother (who came from better circumstances), had three sons, bought a house in the solidly middle-class West Roxbury, sent his kids to the prestigious Roxbury Latin for high school, ascended to the Bench—Massachusetts Superior Court—and, some time in there, was appointed a federal district judge. When my father and I talk about this man, there certainly is a lot to cover, but on this particular evening, we were thinking of the Judge's love of poetry.
My grandfather did not have an innate sense of good taste, but he could recognize it, and, as one might assume from his career successes, he was a quick study. As an adult, he wore nothing but Brooks Brothers suits, playing it safe; his one fashion adventure, a salmon-colored sports coat, also came from Brooks Brothers. He had a learned poise, and even his accent, which was an acceptable Back Bay Boston, was an acquired thing—the Dorchester snarl packaged away, placed securely in the past. This need to acquire the accoutrements of privilege gave my grandfather the passion of a convert. He wanted you to appreciate the fine wine, the prime rib, the Royal Brougham—but more than all of that, he wanted you to appreciate the great gift of his education, which was not law, but poetry.
As a law student at Georgetown, he had taught both poetry and math to the freshman. For the math, as is part of the legend, he cowrote his own textbook, but for the poetry, he used the standard reference of the time, The Golden English Treasury, edited by Francis T. Palgrave, commonly referred to as Palgrave's. I remember the Judge—at this point reluctantly retired—bringing this book out on evenings, when I stayed at his house in Cohasset, on Boston's south shore. Mostly, when I visited him, it was just two of us. We would go out for lobster, then return for tea, and if the Celtics, Red Sox, or Patriots weren't playing, we'd continue to sit at the dining room table, each with a glass of Gewürztraminer, and he'd read me poems. Read More »