September 11, 2014 | by Sharon Mesmer
Writing a short introduction about Lynne Tillman isn't easy; her singular and visionary writing covers a great deal of territory. The author of twelve books, she is adept at fiction, short and long essays, cultural critique, and interviews. A sampling of just three of her books conveys the scope of her work: her novel American Genius: A Comedy follows the obsessive inner monologue of a single character for almost three hundred pages; This Is Not It is a compendium of twenty years of witty and risky novellas and short stories, some as short as a paragraph; and Bookstore: The Life and Times of Jeannette Watson and Books & Co. weaves together the voices of Susan Sontag, Fran Lebowitz, Paul Auster, Calvin Trillin, and many others to tell not just the story of the rise and fall of the iconic, well-loved Books & Co. but that of the changing landscape of publishing.
Her new book, What Would Lynne Tillman Do?, is a collection of recent essays—on Andy Warhol's a: A Novel, on the lives and work of Paul and Jane Bowles, and on Edith Wharton and architecture, to name just a few—and interviews with Harry Mathews, Paula Fox, Lebanese-American writer and visual artist Etel Adnan, and German painter Peter Dreher. Each piece, whether essay or interview, is illuminated by Tillman's wit, intellect, and curiosity. When the book was released earlier this year, Jason Diamond of Flavorwire declared 2014 to be "the year of Lynne Tillman."
I spoke with Lynne Tillman at the New School, as part of the university's Summer Writers Colony. Fiction and nonfiction students had spent three days reading What Would Lynne Tillman Do? and the questions I posed reflected their curiosity, as well as my own, regarding the processes and practices that allow her to transition easily between genres. Tillman was eager to answer, and the qualities that characterize her writing shone through in her answers.
In your 2009 essay, "Doing Laps Without a Pool," you write, "I don't want to take a position. Not taking a position is a position that acknowledges the inability to know with absolute surety, that says: Writing is like life, there are many ways of doing it, survival depends on flexibility. Anything can be on the page. What isn't there now?" All those interesting negatives—"not taking a position," "the inability to know," "what isn't there now"—reminded me of Keats's famous letter in which he used the term negative capability. When you begin to build an essay, do you feel as if you're exploring what you don't know, precisely because you don't know? Or do you begin with a firm idea or a mystery that you want to explore more deeply?
I begin nonfiction essays in a similar way to fiction. I have some questions in my mind, things that I'm interested in writing about, and in fiction I find a voice through which to do that. On the other hand, in an essay, I assay some of what I think I know, and then, as I go along, I realize that I don't know what I thought I knew. Read More »
February 26, 2014 | by Sharon Mesmer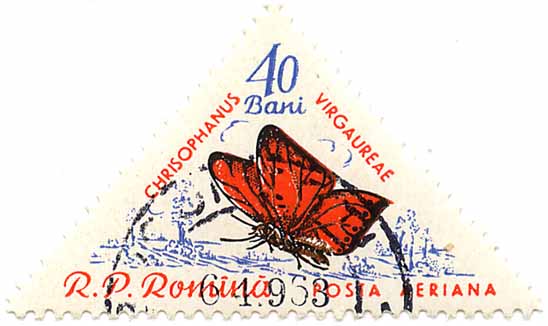 In the summer of 2011, I spent every afternoon Google-mapping the Chicago neighborhood where I grew up. I pulled the shades down, turned the air conditioner up, and typed the intersections that define Back of the Yards—named for its proximity to the Union Stockyards—into the search box. I was in the early stage of a nervous breakdown, obsessively attempting to revivify the past, the only place where, I believed, continuity existed. Fifty-First and Loomis was my embarkation point: the intersection where our family doctor's office was located. An unfilled prescription, from 1965, that I'd found in my deceased mother's jewelry box provided the office's address. My mother and I had had a contentious relationship, but that summer I fantasized about opening her grave and throwing her skeletal arms around me—"I thought even the bones would do," to quote Plath. I used the objects from the jewelry box (grocery lists, a Revlon "Moondrops" powder compact, old Sears charge cards, blue crystal rosaries, a Coty lipstick) to reconstruct her existence, and finding that prescription was like finding the key to a long-locked door.
Going to the doctor had been a kind of family outing—every three months, to get my grandmother's diabetes checked—and I wasn't sure if I had dreamed those odd excursions to that tiny office. My mother would go downstairs to get my grandmother dressed: clean hairnet; heavy girdle and thick support pantyhose; rhinestone brooch; nice dress instead of a stained shift; black orthopedic shoes instead of house slippers; and dentures, from the glass on the bathroom sink. Then she'd run upstairs to get my sister and me ready, dabbing Chantilly perfume on our wrists. Read More »