October 10, 2013 | by Simon Akam
At the end of last year I returned to England after two years working in West Africa. In my bedroom at my parents' house in Cambridge I encountered my old diaries. They sat in that ancient space alongside a photograph of my intake at Sandhurst in the year I spent in the army before university, and a first edition of Seven Pillars of Wisdom that my father once gave me. I was twenty-seven and uncertain of what I wanted to do with my life; I hoped reading my written record might give some better idea.
Reading the diaries in public garnered me strange looks on the London Underground. When a woman inquired I emphasized that that the handwriting was my own; I was not perusing another's journal without permission. The process took about two months.
My oldest journal is a 1992–93 "mid-year" diary manufactured by a firm called Dataday. After a four-year hiatus, a series of page-a-days produced variously by Collins, Dataday, and WH Smith begins in 1996 and runs until 2002. Next come exercise books, one sheathed in a tan leather cover inset with porcupine needles, and a tranche of Moleskines. The final shift in format begins three volumes from the end of the archive. The books become larger; eight by eleven inches. They are bound in quarter leather and the covers are marbled. The first bears in gilt script Simon Akam and سيمون أكم , which is a rough transliteration of my name is Arabic. New York 2008 appears further down. In short, a slightly embarrassing trajectory of increasing literary pretension.
I first kept a diary in the summer of 1992, when I was six years old. I imagine it was a school project, a record-of-your-holiday-please, which in our familial case was to Brittany in northern France. My writing at this stage is wholly descriptive.
Thursday 16 July 1992

at school in the morning I did a jigsaw and in the afternoon I palys [sic] with clever sticks and after school I went canoeing with P palyed [sic]
The real, day-to-day effort starts four years later, at ten.
Monday 1 January 1996

I still can't get to grips with the fact that '95 has ended, it went so fast. T. H. … came round and rattled on about his Christmas presents, we showed him the end of the The spy who loved me and he piped down, probably scared stiff. In the afternoon Daddy and I fitted my bike computer, the black tape wound around the front forke [sic] to secure the wire gave the bike a mean look. We watched the worst Bond movie I've ever seen, On her Majasty's [sic] secrat [sic] service.
I do not know why my diary began when it did, in the dead time of New Year before the Christmas decorations came down. Whatever its inception, that daily diary persists, with periods of greater and lesser enthusiasm, for seventy-eight months. It peters out entirely in the summer of 2002, when I have just turned seventeen. The last, rather embarrassing entry is scrawled as follows:
Friday July 26 2002

Pulled [British slang for made out with] F. H. in a punt [flat-bottomed boat propelled with a pole] on the way to Grantchester. [Photogenic village outside Cambridge, once haunt of poet Rupert Brooke] Read More »
April 1, 2013 | by Simon Akam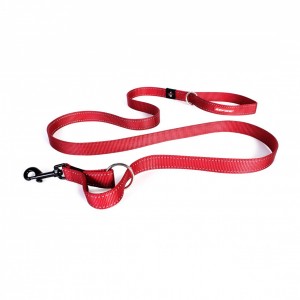 Nine weeks ago, a frigid, low-pressure system deposited some six inches of snow on central Belgium. On a Tuesday evening my girlfriend returned from work to her parents' house outside Brussels and attempted the construction of a snowman in the garden. The process was unsuccessful; it was very cold and the snow was dry powder, with none of the cohesive properties required for the manufacture of what the Flemish call a sneeuwman. Abandoning the original project, my girlfriend sat down on the submerged lawn. As her body reached this thrillingly accessible position her dog attempted to mount her, over and over again. He would not desist. Exasperated, my girlfriend made a decision she had long toyed with. She condemned his balls. Read More »