May 13, 2014 | by Richard B. Woodward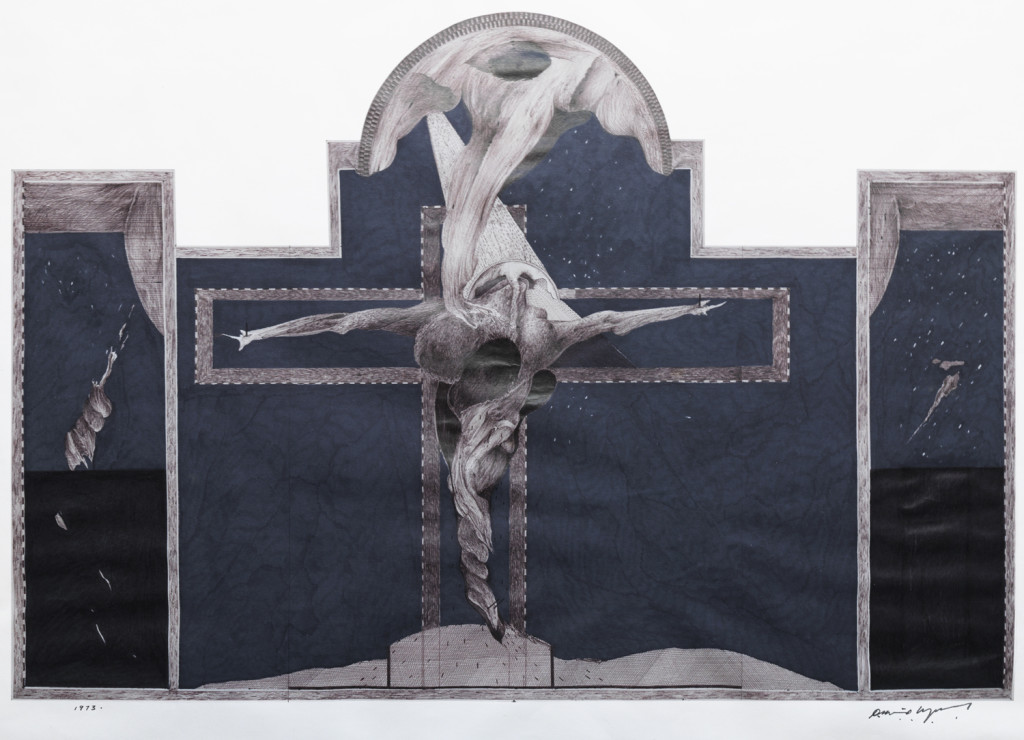 Millions of Americans heard the name Alan Splet (1940–1994) for the first time as a punch line on television. The occasion was the 1980 Academy Awards, where his sound design the previous year, on Carroll Ballard's The Black Stallion, had earned him a special Oscar. Citing prior commitments, Splet did not attend the ceremony. When the presenter held up the statuette and the honoree failed to appear to accept it, the evening's host, Johnny Carson, turned this perceived snub of Hollywood taste back on the truant. "It always happens," he deadpanned to the audience, "first George C. Scott doesn't show, then Marlon Brando, and now Alan Splet."
Splet deserves better. He was no joke. In fact, to an exclusive circle of independent filmmakers who know how much his collages of sound and musical refinement added to their movies from the late seventies to the early nineties, his name is still invoked with an affection verging on awe. Tributes can be found on YouTube from Ballard, Peter Weir, Caleb Deschanel, and Philip Kaufman, with whom Splet collaborated on three films. Splet's sound design and editing on The Unbearable Lightness of Being (1988) ranks among the most haunting and sophisticated of its day—or any day. Leoš Janáček's string and piano music is as ravishing as Sven Nykvist's cinematography, underlining not only the distinctly tart Czech melancholia of the novel, but also serving, notes Kaufman, to "supplant Kundera's voice as the narrator and give the film its drive."
No filmmaker in those years bonded more intensely or productively with Splet than David Lynch. The two met in 1970 when the writer-director needed a sound track for his short film The Grandmother. (Splet was then employed at a Philadelphia industrial film company, having bailed on a career in accounting.)
With no money to foster the visions Lynch had in his uncompromising young head, the pair spent twelve-hour days inventing effects on the cheap, recording human mewls and gurgles and hissing machine-made sounds. Not until their concoctions matched the images on the editing table and the pairing created an elusive "mood" (a key term for Lynch) were they satisfied. Thereafter, until Splet's death in 1994, he partnered with Lynch on every major film project, those that were completed (Elephant Man, Dune, Blue Velvet, Wild at Heart) and those that weren't (Ronnie Rocket).
In the opinion of some, however, their masterpiece of "audio surrealism" remains Eraserhead. Begun in Philadelphia and finished in Los Angeles, its atmosphere is as marked by the sooty poverty of the filmmakers as The Grandmother had been. It was during this time (around 1973) that Lynch, who could not afford paints, did two meticulous drawings in ballpoint pen: a crucifixion, in a style that combines Mattias Grünewald and Francis Bacon, and a resurrection, now lost. Hoping to raise money to finish the film, they had prints made, an enterprise that was rewarded with total failure.
Read More »
May 13, 2013 | by Richard B. Woodward
Scroll down for a slide show of photographs by Winogrand, with audio interviews conducted during the March 6 opening of his posthumous retrospective at the San Francisco Museum of Modern Art.
Garry Winogrand (1928–84) was the first photographer to realize how much juicy comedy could be squeezed out of New York's art and literary scenes. During the late sixties, early seventies, when he would arrive with his Leica at a Museum of Modern Art opening or a costume ball at the Metropolitan Museum of Art or at Norman Mailer's fiftieth birthday party, he would sometimes announce to the crowd, "I'm here," as if an event did not officially begin until he was there to record it. 
He was more right than even he might have guessed. Were it not for his mordant photos of those ragged, sybaritic evenings, best represented in the 1977 book Public Relations, it would be hard to imagine them. Mad Men and other dramatic re-creations tidy up the social anarchy of those years; Winogrand's camera didn't. From the haphazard lines of men and women awkwardly at ease, uniformed in black tie or a too-tight harem top, heads wreathed with cigarette smoke and piles of teased hair, ghostly moues cut with rictus smiles and rows of perfect teeth, he fashioned dark instants of sublime lunacy. Everyone and everything seems false or imbecilic in his party pictures, his eye exposing secret acts of disintegration within rituals of supposed public glee.
Behind his mockery of the self-satisfied and the strivers, though, is a winking acknowledgement that anyone can appear stricken when blasted by a flash at 1/125 of a second. Photography turns one and all into fools, including—especially—artists like himself, eager to hunt life and trap as many of its fleeting variables as possible inside a 35 mm frame but doomed to return empty-handed far more often than not. Read More »