January 10, 2013 | by Raymond Queneau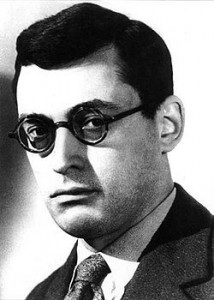 In 1947, the French writer Raymond Queneau wrote Exercises in Style, a collection of ninety-nine retellings of the same story, each in a different style. The plot: the narrator gets on a bus, witnesses a fight between two passengers, and then encounters one of the passengers two hours later at the train station having a discussion about altering his overcoat. The premise references a treatise by Desiderius Erasmus, Copia: Foundations of the Abundant Style.
The new edition includes twenty-five exercises making their English translation debut. Queneau wrote many exercises during his lifetime. He swapped old ones for new ones when a new edition of Exercises in Style was published by Gallimard in 1973; others were published in magazines but never included in any edition of the book. And others still were simply never published at all. "Definitional" was originally included in the first French edition of Exercises in Style, only to be removed in the later edition.