February 21, 2012 | by Perrin Drumm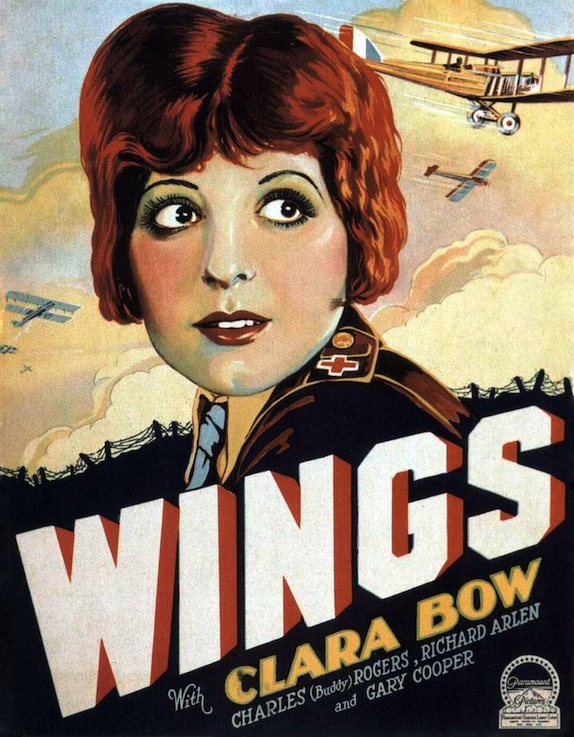 On February 26, approximately forty million people will tune into ABC to watch the eighty-fourth Academy Awards. It was around this time eighty-three years ago that the first winners of the Academy Award of Merit were notified, via telegraph, even though it would be another three months before the ceremony itself took place—an event that drew an audience of only 270 people, each of whom paid five dollars for a private dinner at the Roosevelt Hotel. While guests dined on filet of sole sauté au buerre and half-broiled chicken on toast, master of ceremonies Douglas Fairbanks dispensed with the awards in a mere fifteen minutes. There were no speeches and no cameras. It was the only untelevised Academy Awards in history.
There aren't too many people who are still under the impression that the Oscars shine an unbiased eye on all the films of the year. But, in fact, it was never intended to be an impartial awards ceremony. According to MGM studio head Louis B. Mayer, who created the awards, "the best way to handle [filmmakers] was to hang medals all over them ... If I got them cups and awards they'd kill themselves to produce what I wanted. That's why the Academy Award was created." Predictable though they may now be, even the most jaded of cinephiles can't help but get at least a little excited when the nominations are announced each year.
Only this year one not-so-predictable contender was announced: the unlikely audience favorite The Artist swept up ten Oscar nominations, including Best Motion Picture. If it wins it will be only the second silent film in history to win in the category. The other was Wings, a war film by William A. Wellman, which won Best Picture at the very first Academy Awards.
This fact alone is a point of contention. In 1929 the Best Picture award was split into two separate categories, Unique and Artistic Production, which went to F. W. Murnau's Sunrise: A Tale of Two Humans, and Outstanding Picture, Production, which went to Wellman's action-packed WWI aviation adventure. The next year, when the award was consolidated into the single Best Motion Picture, it was Wings that went down in the books as the sole winner and, according to many historians, as the last great silent film. Read More »
January 18, 2012 | by Perrin Drumm
Modest, natural, and snazzy—those were the three directions Mother Mary Magdalene gave artist Julia Sherman for designing the habits for the Community of Compassion, Mother Mary's new Anglican Catholic order in Fort Worth, Texas. "You can't just go to the store and buy a habit," Mother Mary wrote to me. "Every order has to have a distinct one designed by the foundress, and you're not supposed to copy anyone else." The difference between two orders can be as simple as a few extra pleats in the skirt or as noticeable as Mother Teresa's blue-striped, sari-inspired head covering.
But Sherman's habits are something entirely new. Moreover, the JF & Son store in New York has partnered with Sherman to produce and sell the habits for secular customers. So while Mother Mary is praying in her peach-colored harem pants in Forth Worth, a young New York woman might be traipsing across Fifth Avenue in the very same design.
Mother Mary found Sherman after she saw the artist's work photographing nun dolls from the Nun Doll Museum in Indian River, Michigan, a shrine to more than five hundred dolls and mannequins, each dressed in the traditional garb of men and woman from religious communities in North and South America. Sherman, whose previous photographic work has focused on the intricate process of creating wigs for Jewish women, clearly has a thing for religious accessories. Read More »