January 10, 2014 | by Max Ross
Dear Mr. Ross,

Thank you for sharing with us your review of Claudia Roth Pierpont's Roth Unbound. The piece is colorful and sharp, and it is with regret that we say it does not suit our needs at this time.

Too much of the writing reflects back to the writer himself—to you yourself. (And, inexplicably, to your father.) While we certainly don't mind personal inflection, and even tolerate the insertion of an occasional "I," a review must be grounded more firmly in the subject or book under consideration. (And less so in the reviewer's father.)

Critiques such as yours are redolent of ego. We say this not as admonishment, but as something of which you may want to be aware as you continue what looks to be a promising writing career. We wish you the best of luck in placing this piece elsewhere, and will be happy to consider your queries in the future.

Sincerely,
The Editors
The New York Review of Books
The difficulties began when I attempted to write, for The New York Review of Books, a review of Claudia Roth Pierpont's critical biography of Philip Roth. My intention was simple: to demonstrate that I appreciated Roth's work with a higher degree of sophistication than Pierpont. But articulating my Sophisticated Appreciation was tough to do. At first this didn't bother me—an inability to articulate one's Sophisticated Appreciation, I reasoned, may itself be proof of how complex and nuanced that appreciation is.
I'd been invited to submit to NYRB based on the success of an essay I'd written about Philip Roth for The New Yorker's Web site. (An NYRB editor had e-mailed me to commend its "substantial humorousness," and asked me to pitch an idea his way.) I wanted badly to be published in NYRB. I had some friends who'd been published in NYRB, and I was jealous of them. Moreover, my father is an avid NYRB reader—"It's so wonderfully stuffy," is his line; "the official periodical of leather armchairs and lowballs of Scotch"—and placing an essay in its pages, I believed, would recompense him for having twice paid my tuition to the universities where I'd learned to appreciate things sophisticatedly. (He would be pleased, too, to learn that I'd written something that wasn't about him, as opposed to everything else I'd published—excepting the Roth piece—since finishing graduate school.)
NYRB's editors expected six thousand words from my desk. Yet for several days I was too nervous to begin. More than anything else, the review would need to establish for NYRB's readership how intelligent I was—establishing the writer's intelligence seemed the purpose of most NYRB reviews, and I have always liked to fit neatly into prevailing systems. If it didn't prove my intelligence, though, my review could only prove my lack thereof, and nothing was more terrifying to me than the idea of being exposed as intellectually inadequate. Read More »
March 25, 2013 | by Max Ross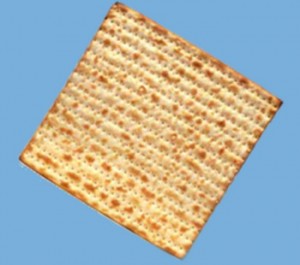 A holiday's most assiduously followed rituals occur, usually, before the holiday itself: preparing the customary meal, shopping for the requisite gifts, configuring the most acceptable seating arrangements. So much must happen before the sun goes down and the first three stars appear in the sky.
During the month preceding Passover, my father spends several hours planning, revising, and rerevising his remarks for our family's seder. It's a tradition that began a few years ago, when his father, deaf and grumpy with age, decided to pass on the task of leading the premeal service. An attorney familiar with speaking in courtrooms, my father is meticulous with his preparations—offhand-seeming ums and you knows are carefully drafted; a stopwatch ticks as he practices his commentary. Generally his seders have been regarded as both witty and efficient, observing all the rituals while getting us quickly to the meal.
But last year didn't go so seamlessly. As the holiday approached, he was nervous because, for the first time since their divorce, my mother had decided to host the seder. As she has no immediate family in Minneapolis (except her devoted, sympathetic son), this meant fourteen of her former in-laws would convene in her home—a home she shared with her new husband, Kevin, a Catholic from North Dakota whose existence my father was uneasy about.
"I'm not quite sure how to handle it," he said to me the week before the seder. Read More »