November 27, 2013 | by Michael Croley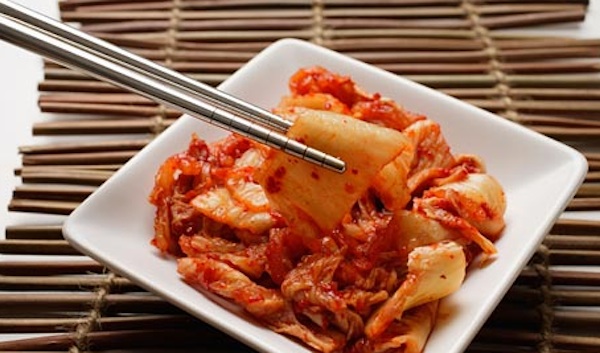 This Thanksgiving will be only the second time in thirty-six years I won't be with my mother for the holiday. Last year was the first, when I spent it with my wife and her family. All day long I sat in her mother's condo above the shores of Lake Erie—ice floes stretching to the horizon—and I thought about my mother, how she always labored over the turkey and dressing, deviled eggs, mashed potatoes, dumplings, corn, green beans, and three of four pies. That's probably not that uncommon in a lot of homes across the country or in the Appalachian South where I was raised and where we like to serve two starches for every vegetable. But what is unusual is the sight of my mother, a Korean woman of five feet four inches, with beautiful salt and pepper hair, and a round face and almond-shaped eyes working away in the kitchen. Forty-three years ago she left Masan, South Korea, after marrying my father, and when she came to this country, after brief spells in Phoenix and Toledo, they settled in the hills of southeastern Kentucky. She was a vegetarian then but that was not a lifestyle decision. It was borne of necessity. Her family had never had enough money to afford beef, pork, or poultry, items considered expensive delicacies when she was a child, and her body had not learned to digest them. Rice (bop) was scarce and precious, as precious as cornmeal to my father's family when he had been a child, and it was often the only thing she had to eat. And when there was no food at all, my halmuni still lit a fire and boiled water so that smoke would rise from their chimney and the other villagers would not know the family had nothing to eat.
August 21, 2013 | by Michael Croley
On his first night in Toledo, in his first at bat, Shelley Duncan cue-balled a dribbler to the pitcher. On contact, he yelled, "Shit," and began his reflexive sprint down the line. When he returned to the dugout, nobody on the team said anything to him or even looked his way. On this road trip, he was 1-10, with a .217 average for the season. He arrived in Durham from Tampa on May 6, after hitting only .182 in twenty games with the big club. As he pulled off his helmet to reveal a tangle of blond, thinning hair, I noticed a far-off look in his eyes, as though they had been hollowed out. It's a look familiar to anyone who has seen the photographs of Walker Evans: complete exhaustion meshed with pure confusion. He took his helmet in his right hand and walked down the steps, lightly tapping the plastic against the metal railing; his lips, as he spoke to himself, made only slight putters of admonishment. He carefully put the helmet away in its nook and sat down on the bench with his white batting gloves still velcroed at the wrists. Before I even got to know Shelley Duncan, I was already worried about his future in baseball.
I first became interested in Duncan a week earlier when, watching the team in Columbus, I had spotted his name in the Durham Bulls' media guide as having the most major-league experience of the roster. He had two considerable stints with the Indians and, before that, had made his rookie debut with the Yankees. I was intrigued because, on the surface, he seemed the aging veteran with big-league time, now toiling in the purgatory of Triple-A where everyone is either on their way up or down, or out of baseball altogether. Watching him at the end of the bench, I had no idea that his mother had passed away from brain cancer earlier in the summer or that his brother had been diagnosed with the same disease. I didn't know that his twin sons had been born last July and he'd been away from them for almost half their lives. He was just a player who seemed near the end. Read More »