June 21, 2012 | by Tom Bean and Luke Poling
Luke Poling and Tom Bean have been hard at work at their documentary Plimpton! Starring George Plimpton as Himself. The film makes its world premiere tonight, at the AFI-Discovery Channel Silverdocs Documentary Festival in Washington, D.C. We asked Tom and Luke to share their favorite photographs of our founding editor as well as their own memories of creating the documentary.
The Parties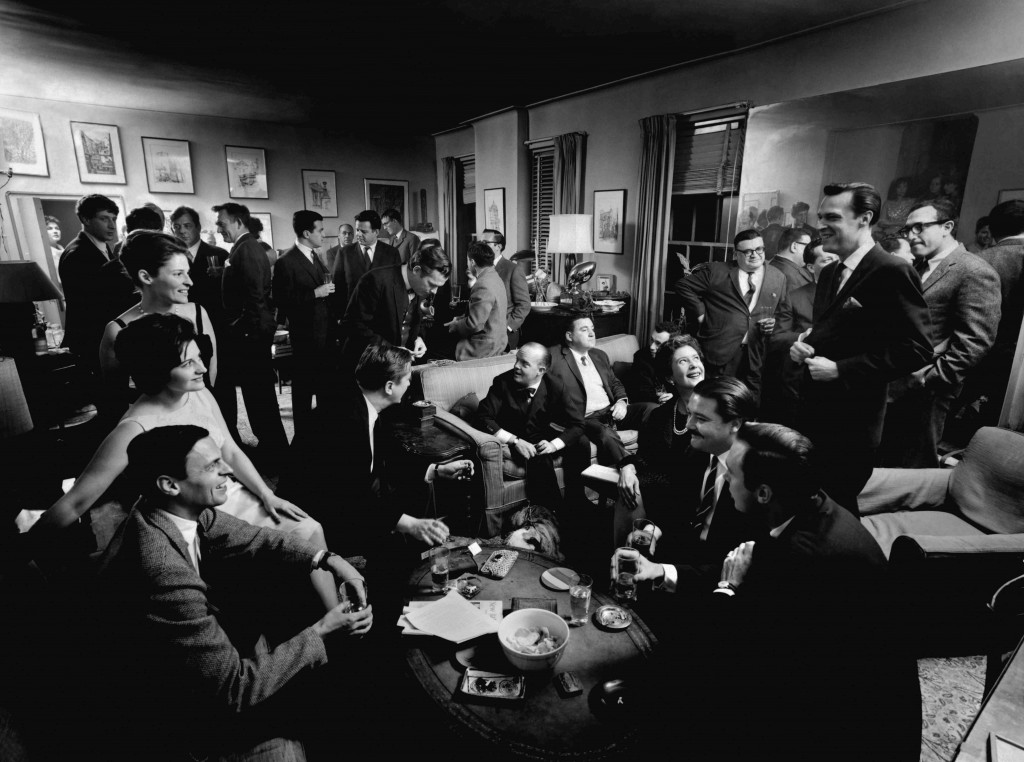 This photo perfectly captures the vibe of the infamous parties at George's apartment. Hanging out in this one room are George's fellow Paris Review cofounders Peter Matthiessen and Doc Humes, longtime friends William Styron and Terry Southern, and an impressive list of writers and filmmakers, including Ralph Ellison, Gore Vidal, Sydney Lumet, Mario Puzo, and, in the center of it all, Truman Capote.
Every time we went by the apartment to update Sarah Plimpton on our progress, we couldn't help but look up from the sofa and chairs we were sitting on and think, The people this room has seen …