March 12, 2014 | by Luke Epplin
E. L. Doctorow's prescient, forgotten sci-fi novel.
No living novelist has written about New York City with as much historical insight as E. L. Doctorow, this generation's bard of the five boroughs. It seemed only a matter of time, then, before Doctorow grappled in his fiction with 9/11. But the recently released Andrew's Brain is an unlikely 9/11 novel, at least from Doctorow. For one, it's deliberately narrow in scope, structured as a claustrophobic dialogue between the titular character, a hapless titular scientist, and his faceless interlocutor, presumably a psychiatrist. Like his contemporaries—Don DeLillo with Falling Man, John Updike with Terrorist—Doctorow approaches the event not on a grand scale but in miniature.
In rambling, unreliable anecdotes, Andrew cycles through the devastating events of his adult life. As a sleep-deprived graduate student, he accidentally poisons his newborn daughter with faultily prescribed medicine. After his wife divorces him, Andrew, wracked with guilt, decamps for a small college in the Wasatch Mountains. There he meets Briony, a buoyant undergraduate gymnast—a manic pixie dream girl if ever there was one. Her improbable love lifts Andrew from his self-pitying grief cycle and allows him to experience happiness, at least fleetingly. She and Andrew marry and move to New York City, where Briony gives birth to a baby girl. Shortly thereafter, on a routine morning jog through downtown Manhattan, Briony dies in the September 11 attacks. In helpless despair, Andrew drives to his ex-wife's suburban home and hands her his infant daughter, seemingly as a replacement for the one he had neglectfully killed years earlier. Read More »
October 25, 2012 | by Luke Epplin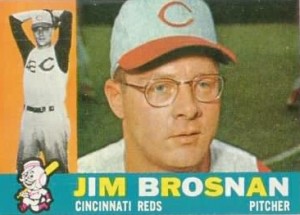 In game six of last year's World Series, with the Texas Rangers one strike away from clinching the franchise's first championship, Lance Berkman, the St. Louis Cardinals' aged first baseman whose thick physique and round face had earned him the nickname "Fat Elvis," lined an inside fastball into shallow right-center, plating the tying run from second base. Even though he had just fulfilled the childhood fantasy of nearly everyone playing and watching the game that night by rescuing his team from World Series defeat, Berkman betrayed little emotion. Instead, he stoically slipped off his batting gloves and leaned in to listen to the instructions of the first-base coach, as if it were yet another humdrum hit in his distinguished career.
Until David Freese lofted a walk-off home run to center in the eleventh inning, Berkman remained in a state of what appeared to be Zen-like empty-headedness, his posture relaxed but attentive, his expressions varying little with each pendulous momentum shift. It was as though he were the only person in Busch Stadium who failed to comprehend the magnitude of the moment. When asked afterward what he was thinking about during his do-or-die at-bat in the tenth inning, Berkman simply replied, "Nothing." This answer reinforced a central point in David Foster Wallace's essay "How Tracy Austin Broke My Heart":
It is not an accident that great athletes are often called 'naturals,' because they can, in performance, be totally present: they can proceed on instinct and muscle memory and autonomic will such that agent and action are one … The real, many-veiled answer to the question of just what goes through a great player's mind as he stands at the center of hostile crowd-noise and lines up to the free-throw that will decide the game might well be: Read More »