December 27, 2012 | by Kim Beeman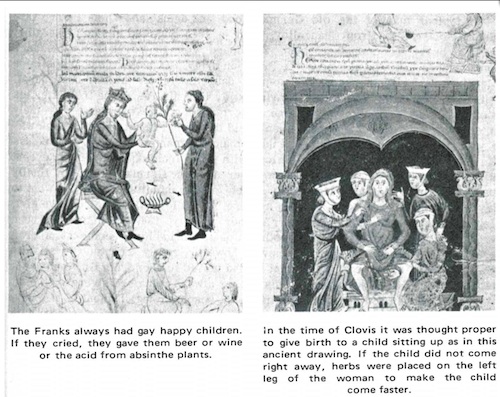 We're out this week, but we're re-posting some of our favorite pieces from 2012 while we're away. We hope you enjoy—and have a happy New Year!
George Leonard Herter ran a sporting-goods store in Waseca, Minnesota, by day and self-published bizarre cookbooks, travel guides, and hunting books by night. I fell into Herteriana six years ago, after reading about him in an article on out-of-print cookbooks. I was promised "the origins of women's panties, the best time of year for eating robins and meadowlarks, the effects of menstruation on mayonnaise-making and the unheralded kitchen pioneering of Genghis Khan, the Virgin Mary and Stonewall Jackson," though this barely scratches the surface of the strange world of George Leonard Herter. I immediately started collecting his books. Happily for me, Herter was prolific. I am now the proud owner of the three-volume Bull Cook and Authentic Historical Recipes and Practices (volumes two is delightfuly subtitled Plus Famous Restaurants and Night Clubs of the World ), How to Make the Finest Wines at Home in Old Glass or Plastic and Jugs for as Little as 10¢ a Gallon, The Truth about Hunting in Today's Africa and How to Go on Safari for $690.00, and several others. I picked up George the Housewife, one of my favorites, at Bonnie Slotnick's cookbook store in New York a few years ago.
May 24, 2012 | by Kim Beeman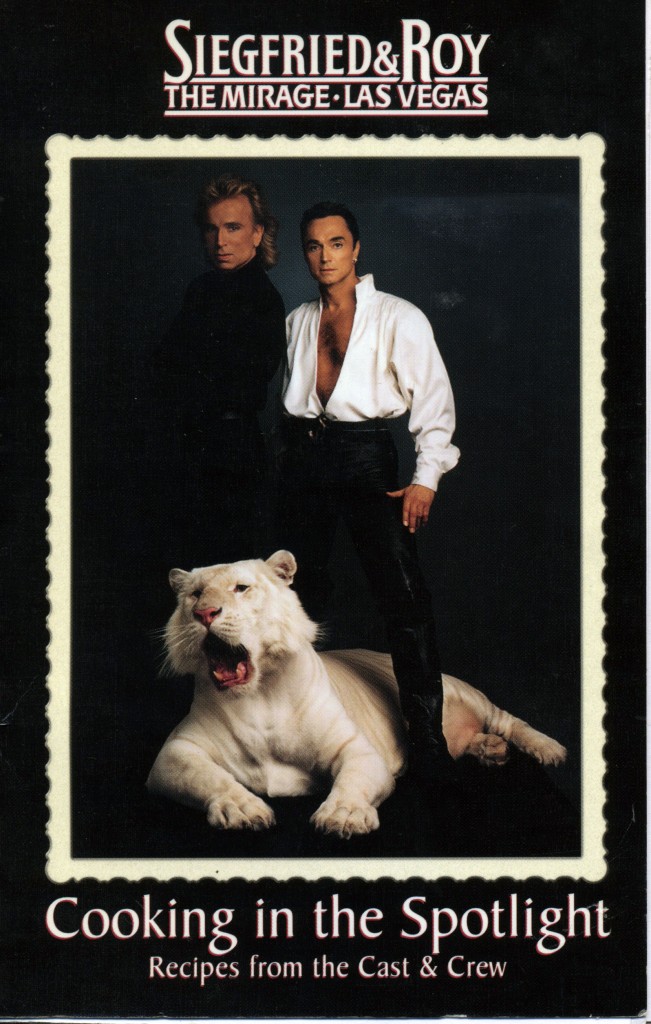 The one chance I had to see Siegfried and Roy perform live, in May 2003, I was too broke to go. A friend was getting married in Las Vegas, and all of us were staying four to a room at the (now demolished) Stardust because it was the cheapest option on the Strip. (My salary from the anarchist bakery where I was working at the time didn't allow for much extravagance.)
At some point during the wedding weekend, we ended up at the Mirage, home to Siegfried and Roy's signature white-tigers-and-smoke-machines show. I clearly remember looking at the enclosure where the tigers lived, but strangely, I can't remember whether we actually saw any of them. We did visit the gift shop, where someone picked up a copy of Siegfried und Roy: Meister der Illusion, an astonishing book, made all the more enjoyable because I couldn't understand a word of the text. Read More »