December 4, 2012 | by Jessica Vivian Chiu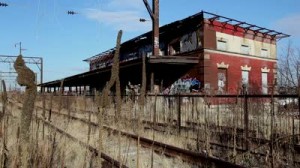 Starting out for the southern end of the Reading Viaduct means walking alongside a live railroad track, vigilant for the sound of a CSX freight train approaching from behind. Your destination is the mouth of an abandoned tunnel, which will pull you into stretches of almost total darkness thirty feet below ground. You aren't headed for the tunnel because you love tunnels, but to glimpse the diversity of landscapes that makes up Philadelphia's Reading Viaduct before it becomes the city's answer to New York City's Highline. You are there for the tunnel as much as for what's on the other side: the promise of meadowland and prairie hiding in plain sight.
The Reading Viaduct may one day become a linear park transecting downtown Philadelphia. Should that happen, the Viaduct would be like no other park in the world. The three-mile stretch runs thirty feet underground at one end and emerges as an elevated line thirty feet above street level on the other. Since the 1980s, it has been abandoned. Sections of the Viaduct may undergo development as early as next year. Read More »
November 20, 2012 | by Jessica Vivian Chiu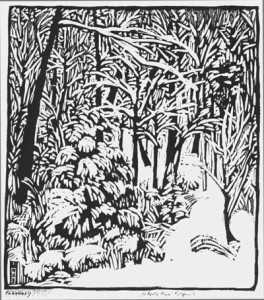 Philia, the root of Philadelphia, roughly translates to "friendship" in Aristotle's Nicomachean Ethics, an enduring source for understanding the ethics of friendship. Aristotle identifies three essential bases for friendship: utility, pleasure, and virtue. Friendships of virtue, Aristotle believes, are ideal because only they are based on recognition.
When I was thirty, I moved back to Philadelphia. I had only been gone a few years, and though I knew better, I had half expected it to be just as I'd left it. It was not: most of my friends had left the city altogether or moved, married, to the edges of town. Occasionally, I would run into people I had once known, encounters that produced deep and surprising embarrassment in me; unexplained life choices digested in fast, always alienating, appraisal. The more unsettling thing was that my close friendships were changing, too.
Friendship has never seemed both more important and less relevant than it does now. The concept surfaces primarily when we worry over whether our networked lives impair the quality of our connections, our community. On a nontheoretical level, adult friendship is its own puzzle. The friendships we have as adults are the intentional kind, if only because time is short. During this period, I began to consider the subject. What is essential in friendship? Why do we tolerate difference and distance? What is the appropriate amount to give? And around this same time, I discovered the curious, decades-long friendship between the writers Sherwood Anderson, Theodore Dreiser, and the sculptor Wharton Esherick. Their relationship seemed to me model in some ways; they were friends for over twenty years, mostly living in different cities. Each man was dedicated to pursuing his own line of work, and the insecurities and single-mindedness of ambition seemed analogous too to the ways that adulthood can separate us from our friends.