January 16, 2013 | by Jessica Gross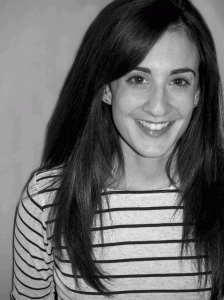 In October, Marie-Helene Bertino published her debut collection of short stories, Safe as Houses. Her writing often involves fantastical elements—an embodied idea of an ex-boyfriend, an alien who faxes observations about human beings to her home planet, a woman who brings Bob Dylan home for Thanksgiving dinner—that advance painful story lines. Her language is spare, direct, and hilarious, which makes the characters' losses that much more deeply felt. Bertino is now at work on a novel centering on a jazz club in Philadelphia called the Cat's Pajamas.
We spoke for two hours in a Brooklyn coffee shop, which was flooded with girls on their lunch break from school.
Reading Safe as Houses, I was struck by the number of characters who aren't really seen by others. By the last few stories, the characters start to become more visible. Does that theme ring true to you?
I would totally agree with that, though I was not conscious of it. I was aware that a lot of characters were on the outskirts of something—of their towns, their groups of friends, their families, their societies. And at the risk of sounding cliché, I think that's a metaphor for being a writer. I mean literally and figuratively—you have to stand on the outside to watch a group of people and then be able to write about them, but in practice, it's also a solitary art, as they say. And I think that those characters definitely are a reflection of that kind of observer quality in me.
May 17, 2012 | by Jessica Gross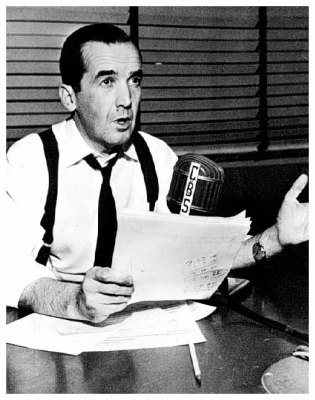 Radio journalism is having some trouble with self-definition right now. Every art form always is, of course, but radio's growing pains are under particular public scrutiny. In January, This American Life broadcast part of a monologue by Mike Daisey, who had visited factories in China that make Apple products; it turned out he'd invented pieces of the narrative based on reports he'd heard, not seen, about labor conditions in other factories. This American Life retracted the episode, and a thousand questions bloomed. What does this mean for the industry as a whole? Is journalism even about facts anymore? Are larger truths ever more important, or is that a false dichotomy? Is storytelling different from journalism? Where do documentary-style shows like This American Life fall on the spectrum, and to what standards must they adhere?
Good questions, all, and vital ones. May I sidestep them? If the spotlight is on fact versus fiction, the refracted light falls somewhere else: on the reason this episode matters so much to us. The original Mike Daisey program was the most popular in This American Life's sixteen-year history. Listeners cared about Daisey's character and about the ones he described: his translator; a thirteen-year-old laborer; a man with a mangled hand. All, save for Daisey, were invented, in the pure sense of the word, but visceral.
This is the point: we can't care about information until we can feel, and we can't feel until we know people. We can't learn until we empathize. This American Life may be the go-to example of character-driven radio journalism, but it's a pervasive practice right now. Radiolab, StoryCorps, The Moth, Radio Diaries—name a radio program and I will show you its protagonists.
It's impossible to say, for certain, where a form of expression begins. But I offer that this concept—that we need characters in order to understand pretty much anything—was first put into practice in radio by Edward R. Murrow, during World War II.