August 3, 2012 | by Jeremiah Moss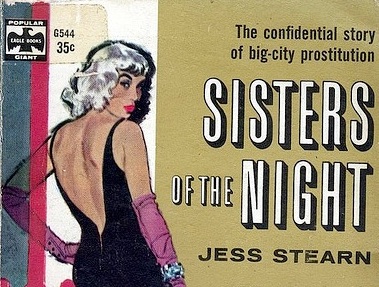 The bookstore, and especially the used bookstore, is vanishing from New York City. Today there are a few, but there used to be a multitude of them, crammed between kitchen appliance shops and Laundromats and thrift stores. They all had temperamental cats prowling their aisles and they all smelled wonderfully of what a team of chemists in London has called "a combination of grassy notes with a tang of acids and a hint of vanilla over an underlying mustiness." I will miss terribly this stimulating fragrance, and the books that produce it, when it's washed from the city for good. Luckily, there are towns that still accommodate used bookshops. Lambertville, New Jersey, is one of them. On North Union Street, there are two used bookstores, Panoply and Phoenix Books, one right across from the other. You can spend hours here, and it's guaranteed that you'll return with some grassy, musty artifact of the past. On my last visit to Panoply, I came home with a copy of Sisters of the Night: The Startling Story of Prostitution in New York Today by "veteran newspaperman" Jess Stearn.
Published in 1956, the book began as an assignment for the Daily News when Stearn's editor told him to find out what makes prostitutes "tick." He was told, "Get out and talk to the girls, see the judges, the social workers, the cops, the headshrinkers—you won't win a Pulitzer Prize but it should be worth reading." Dragging his feet, the reluctant Stearn complied, going out in search of what one of the book's reviewers called the "orchidaceous girls" of the city.
Read More »
January 12, 2012 | by Jeremiah Moss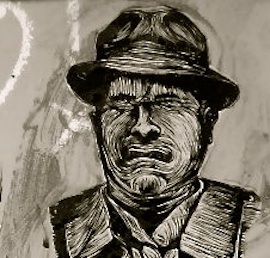 It's the final weekend for Ray's Pizza, the true original, which has been on Prince Street since 1959, so I head down for a last slice.
3:55 P.M. From the East Village I take a roundabout way, across Houston Street, where the two artists known as Faile (Patrick McNeil and Patrick Miller) are putting the finishing touches on their giant mural, a comic-booky collage that brings to mind the organic degradation of street advertising and art, layer upon layer, ripped and peeled. The city is like this in places, one stratum revealed beneath the next, except in the places that have been excavated down to bedrock to make the past disappear. I end up talking to one of the Patricks while the other Patrick is pasting a Chairman Mao to the wall. Patrick tells me how the images and text have all been pulled from comics, movie posters, and other ephemera. He says, "We consider ourselves scavengers" of pop culture. And then Chairman Mao needs direction. "Tear it a little more," Patrick tells Patrick. "A little more. That's right."
4:05 P.M. Houston takes me to Eldridge then to Stanton, where I think to detour into the Fusion Arts Museum, one of those places I've been meaning to visit but never have, only it's not Fusion Arts anymore. It's a new gallery, something called Lambert Fine Arts. The once colorful gate of bicycle parts, propellers, and bombs has been painted solid gray. I go inside anyway and check out Terrenceo's paintings on pizza boxes, portraits of people taking their own photos in mirrors with cell phones, our tepid new expression of despair. Downstairs, Allison Berkoy's spooky dolls are muttering to each other with their talking video faces, none of them listening to what the others have to say. Read More »