August 23, 2012 | by Harry Mathews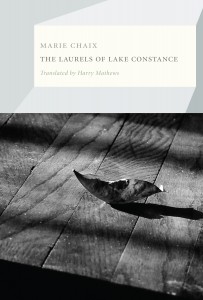 In 1970 I was living in France full-time, partly in Paris, partly in a mountain village on the fringe of the Alps. In that year I had the good fortune of becoming friends with the author Georges Perec, who had acquired a modicum of fame when his original first novel, Les Choses (Things), was awarded the Prix Renaudot, one of France's prestigious literary prizes. Georges had read the French galleys of my own first novel shortly before it was published; he wrote me a short but enthusiastic note about it, which I gratefully answered. After an exchange of phone calls, we agreed to meet one autumn evening at the Bar du Pont Royal on Rue du Montalembert, where we drank five vodkas together, followed by a good dinner nearby. By the end of the evening we were fast friends. And he was the best of friends—smart, sensitive (at once funny and depressive), as loyal as the rising sun.
At the time, Georges was uncertain about what to do next as a writer. An editorial assistant at his publisher suggested he translate my second novel. After the in-house readers of English-language manuscripts had given the book unanimously negative reports, Georges decided to accept the task anyway and did the work on spec. The publisher accepted the novel as soon as he read Georges's French version. A few years later, for another publisher, Georges produced a brilliant translation of my third novel. He also translated the first poems I published in France.