May 22, 2012 | by Hua Hsu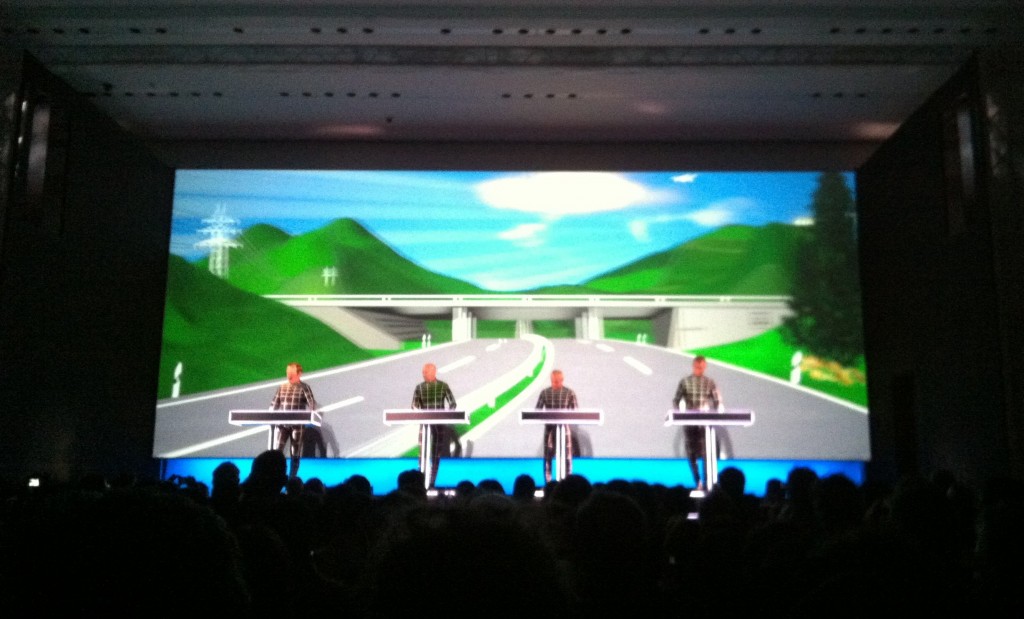 I always feel a pinch of unease whenever someone begins busking on the subway. Part of this is born of a purely selfish anxiety, a personal calculation of whether I should compensate this performance or merely pretend that I'm not listening. But mostly, my discomfort owes to how strange it is to witness something so naked and earnest in a space that is so broad and impersonal. The riders of a train avoid making eye contact with each other, yet once someone starts singing, we cohere into an audience, if an unwilling one. It feels uniquely cruel to ignore something so heartfelt and unafraid in such close quarters.
I was on my way to see one of Kraftwerk's multimedia performances at the Museum of Modern Art when a middle-aged man with longish hair and a guitar boarded my train and began singing David Bowie's "The Man Who Sold the World." He strummed his guitar like someone who had been playing since he was a teen, and there was a ragged beauty to his voice, as though the words of this song were not inscrutable but in fact described his own melancholy. I was hypnotized by his impossibly sad rendition of a song I've heard hundreds of times but never understood. As the train skidded into the station, I regretted how short this leg of my journey was. I chased down the guitarist and gave him a few dollars. A guy in a hooded sweatshirt remarked to him, "Hey man—you should be on X-Factor." Searching the crowd for anyone else who had shared in this soulful interlude, he caught my eye. "He should be on, right?"
April 12, 2012 | by Hua Hsu
Papo Colo and Jeanette Ingberman founded Exit Art in 1982 as a space for "unusual" art, which is saying a lot given that this was a time when artists were bisecting public plazas with giant panels of unfinished steel, using subway trains as canvases, and performing year-long pieces that consisted of never going indoors. That February, Papo and Ingberman curated their first exhibition, "Illegal America." The show explored the ways in which the practice of art had occasionally run afoul of the law, from Charlotte Moorman playing cello in the nude to Chris Burden ordering his assistant to shoot him in his arm. The catalogue consisted of a series of artists' statements housed in a box, which was sealed shut. In order to open it, you had to tear through a dollar bill glued across the flaps—an illegal act, albeit of the mildest kind.
Exit Art's mandate was clear from the very beginning: the brash claim that they represented an "exit" from the traditional art world; a neck-and-neck passion for politics and aesthetics; that gag of a catalogue, the kind that implicates gallerygoers as more than passive collectors of names on placards. Yet their remarkable, thirty-year existence on the fringes will soon come to an end. Read More »