May 21, 2013 | by Henry Giardina
Like everyone else on the planet, it took me no time at all to read and form an opinion about Angelina Jolie's recent New York Times op-ed about her preventative double mastectomy, a heartfelt piece out of which one phrase in particular struck me: "I do not feel any less of a woman. I feel empowered that I made a strong choice that in no way diminishes my femininity."
Well of course you don't; of course it doesn't! I said to myself, Why on earth should it? Then I remembered the rest of the world, that vast population of people who don't think exactly like me. It has always fascinated me to know that there are people—quite a few, in fact—to whom gender appears such a slippery property, able to be driven away by an initiative taken in the interest of physical health. What a fickle thing gender must seem to the people who actually like it!
I remembered a piece on the same subject, detailing a writer's inability to find comfort in books after undergoing a preventative mastectomy. I'd read it a couple months before I had my own double mastectomy performed, and returned to it after the procedure was done, surprised on the second read to find how strongly and almost guiltily I still identified with it, despite the crucial differences between the author's case and mine: that my procedure was not preventative, but elective, therefore less invasive; that I had no cancer to speak of; that my postsurgical period of aversion to books was not due to the pain of new absence, but a realization that most of the books I loved were written by people who couldn't have comprehended or anticipated me, a person who had breasts but didn't want them—and that suddenly this was important. In the druggy, dazed few weeks after surgery, it was extremely important to me to be anticipated, to be taken into account by the literature of the past. It was important for there to exist a body of work dealing with the peculiar sensation of waking up after a much dreamed-of, longed-for procedure and seeing the faces of one's family, peering down into the frame of one's vision like Terry Gilliam characters, and wearing a uniform expression that could not be farther removed from the joy of one's own. It was important to read something about the strange problem of being approached, in the months before the surgery, by others for whom breasts had taken on a significant, largely symbolic meaning and who as such felt entitled to express their concern and disdain at the pending loss of my own. ("You have to understand," I was told during some family fight or other, "that it's a radical action.") It was an urgent problem that nothing related to the exact moment I was living, that I had instead to content myself with Geoffrey Household's Rogue Male with its descriptions of persecution, pain, and delirium, which I read during recovery, somewhat defeatedly, and while delirious.
But the person for whom Angelina Jolie's piece was doing more than stating the obvious was a person I had never really anticipated. And very likely, they are just as unaware of me. We are moving around in the same world, as close to opposites as two groups of people can be, and the fact of it seems almost absurd: that there are women who fear that something will happen in life to make them forcibly lose their gender, while those of us who are desperate to lose it can't give it away with a set of china. Read More »
August 6, 2012 | by Henry Giardina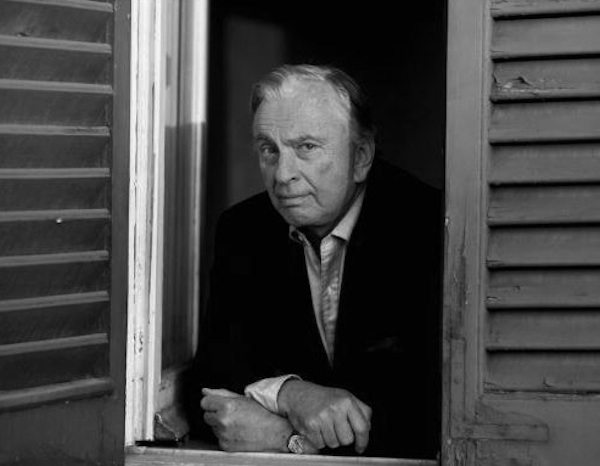 A few years ago, fresh off a diet of Wilde, Maugham, and Saki, I was beginning to feel disappointed by the gay pantheon. Not the actual writing—no one could find fault with that. It was the example of their lives that depressed me, ending more often than not in loneliness and/or despair, if not complete exile.
I remember having a conversation with my father about it. I told him what I'd really have liked to find, in my exhaustive search of the canon, was a gay superhero. You know: fucking dudes, saving the world. Never mind the fact that superheroes, with their notoriously contour-hugging apparel, are usually assumed gay by default. I wanted something that had existed, something from history. My father considered my criteria.
"I think what you want is Gore Vidal."
I think it took me all of one day to read Myra Breckinridge in full and possibly a month to process it. The cartoon version of gender deviance it put forth was one that, against all odds, enraptured me. From its famous opening ("I am Myra Breckinridge whom no man will ever possess") to Myra's core, radical aim in life ("the destruction of the last vestigial traces of traditional manhood in the race in order to realign the sexes…"), to the lengthy rape scene three quarters through, wherein Myra rapes a guy with a strap-on, comparing herself to an Amazon and making him say thank you afterward, the message was clear. She was the ultimate queer bully, taking no prisoners and getting a comeuppance so ridiculous that Vidal gives the reader no choice but to discount any kind of moral implications it might have otherwise had.Read More »