August 27, 2012 | by Charlotte Strick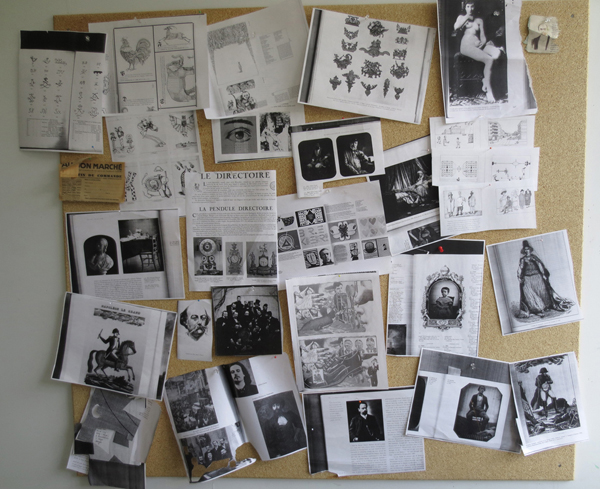 Joanna Neborsky is a book lover's illustrator. She may be as passionate and romantic about books and bookmaking as anyone I've met. She also draws the kind of pictures I've always wanted to make. They are deceptively simple due to the naive charm of each wobbly line, and they owe a great deal to the inspiration of mid-twentieth-century illustration—an obsession she and I both share. A few years ago Joanna and I collaborated on the cover of John Bowe's Americans Talk About Love. A recent art school grad, she was willing to endlessly modify caricatures of the people interviewed for the book. The final package made for a witty and accessible take on social history. I always urge the artists I work with to keep me apprised of new projects, and so a few weeks ago I was tickled to discover a jpeg of Joanna's poster "A Partial Inventory of Gustave Flaubert's Personal Effects, As Catalogued by M. Lemoel on May 20, 1880, Twelve Days after the Writer's Death" in my inbox. We had to share it with readers of The Paris Review, and now I wanted to share a little about how it came to be.
August 1, 2012 | by Charlotte Strick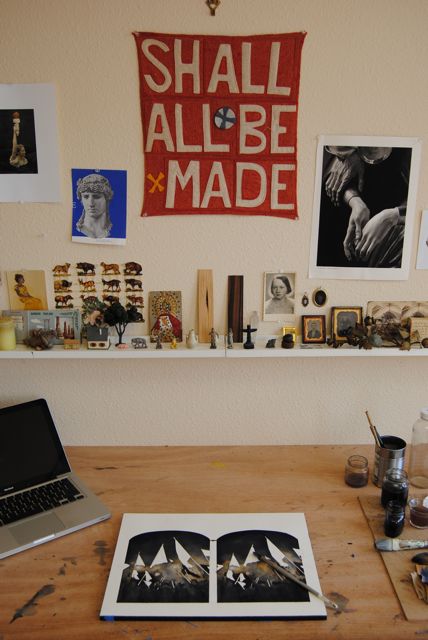 Years ago, while biding my time at a doctor's office, fortuitously flipping through a stack of well-exhausted magazines, I spotted an article on affordable portraiture. June Glasson was one of the featured artists, and I scribbled her name down and contacted her later to do a drawing of my better half as part of her "Near and Dear" series. My husband and I had many times joked about how we wished we were royalty, deserving of grand portraits. June captured my husband so completely that I'm sometimes taken aback by the likeness. My twin toddlers frequently point to it and announce "Da-da!" with great delight.
June was a natural choice to do illustrations to accompany Rich Cohen's "Pirate City" essay in the current issue. I'm drawn to her gorgeous layers of colored ink that make using this unforgiving medium look easy. She paints landscapes and people with equal charm and interest. As June lives in Wyoming, she was kind enough to be interviewed via e-mail and to send photographs of an enviable studio space filled with natural light and plenty of inspiration.