June 8, 2016 | by Brandon Hobson
The second part of "All In," by Eric Neuenfeldt, will be published tomorrow.
There are more than a hundred casinos in Oklahoma, more than there are in Germany, more than in Canada, the UK, or in all of Central America. Within half an hour, I can drive to at least seven of them. Fifteen miles to the north, just before the Kansas state line, two massive casinos sprawl on Indian land. One has a hotel. To the southeast is Osage Casino, which was once a small, smoky trailer. To the south are 7 Clans Paradise Casino and Two Rivers Casino. To the west are Tonkawa East and, right off I-35, the newer, larger Tonkawa West Casino. I remember reading a few years ago that Oklahoma was the nation's second-largest gambling market, with nearly four billion dollars in revenues. Thank God for tribal land, Oklahomans say. No need to plan a vacation to Las Vegas anymore, not when you can stop at, say, the 7 Clans Deli Mart/Travel Plaza on Highway 77 just outside of town, a convenience store that has more than a hundred slot and video-poker machines inside.
Oklahoma has plenty of large casinos—with hotels, restaurants, valet parking, and players who wear suits with loosened ties—but I liked the small, gritty places. I had a theory that most of them had looser machines, which paid out more frequently. I favored one spot in particular, a dim and smoky casino in Tonkawa that played loud rock music. It's the size of a small warehouse, tucked away down a desolate road in the country with open plains stretching out for miles. Wednesdays it had cash drawings every hour after five in the afternoon, but it was never very crowded. Read More »
January 17, 2013 | by Brandon Hobson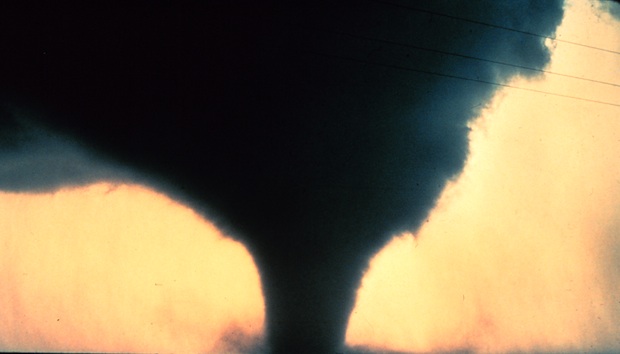 Black Crow Road
A week before the tornado outbreak in May of 1999, I attended my first Native American sweat with my friend A. J., a security guard and blackjack dealer at a Cheyenne-Arapaho casino located in the town of Concho. I'd known A. J. since eighth grade, when we used to smoke cigarettes and catch crawdads in the creek behind his grandfather's house. His grandfather sat in a recliner and smoked a pipe and spent whole afternoons staring out the window. He talked to us about luck. Good luck, bad luck. He once told us to pay attention to wind and smoke. If wind drifted the smoke east, that meant good luck. But only east. Crows are good luck, he told us, because they fly high and carry prayers to the spirits, whereas owls are considered bad luck. Rain is good luck, but only when the sun is shining. Strong winds are good luck because they are personified as divine spiritual messengers. Even ridiculously high winds that bring down power lines and trees are still considered good luck, regardless of their destruction: the overall speed of wind is unimportant because many tribes look at the path of winds as the soul of a spirit sweeping across the land. I've never been much into superstitions, but listening to A. J.'s grandfather talk about all this when I was a kid made me realize this was some serious shit.