March 18, 2013 | by Alex Moore
In Jayoung Yoon's Brooklyn studio, a postcard reproduction of a Duccio alterpiece (Jesus holding a fishing net out to his disciples) hangs next to a photo of the artist, head shaved, standing in a lake. Floating off the opposite wall are a net and a shirt, both made of the artist's hair, and two pictures of lotus flowers. Religious references abound. Read More »
October 24, 2012 | by Alex Moore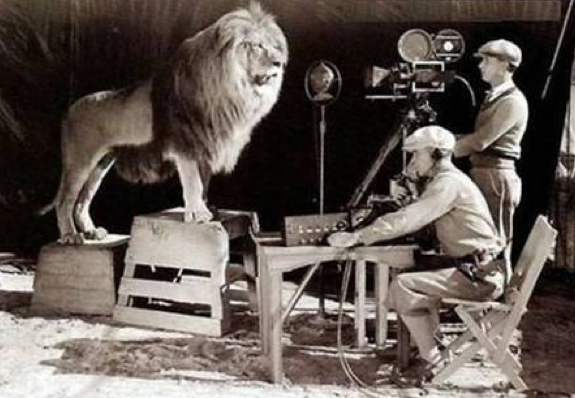 Hollywood was then a small town, quiet though excited. Just across our meadow, and across one more open lot, was a movie studio where they were using a troop of lions in pictures. The dreamlike romance of the place came vividly to mind in the mornings when we would be wakened by lions and meadowlarks roaring and singing.
Beth Gates Warren's Artful Lives tells the story of a group of artists living in Los Angeles at the beginning of the twentieth century. It focuses on the artistic and personal growth of photographers Margrethe Mather and Edward Weston over the course of ten years, from their meeting in 1913, until Weston's departure for Mexico in 1923. Mather, though a talented photographer with an undeniably rigorous and progressive vision, has remained in relative obscurity, and this book attempts to correct her omission from the history of photography. In doing so it also sheds light on the group of artists, actors, activists, and socialites who were a part of dreaming Los Angeles into existence.
In one tantalizing vignette, a pair of lovers—an artist and an actress—relate hearing the roars of the on-set lions from a local picture company blending with the song of meadowlarks in their backyard, painting a bizarre and idyllic picture of 1920s Los Angeles—a land of wild and exotic ambition, fueled by deep pockets and artistic dreamers. The romantic vision of a young Hollywood, with animals roaming the lot and artists frolicking in their rural studios, may feel far from the contemporary urban landscape, but the tension between fast-paced ambition and sun-drenched creative freedom still holds Los Angeles's sprawl precariously together. We are both the home of the mainstream—a city decorated with strip malls and billboards—and a renegade network of backyard studios, converted garages, and performance artists out on the frontier.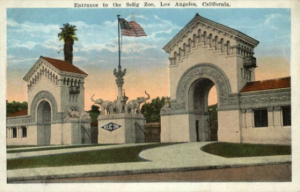 One of the trail-blazing studios was the Selig Polyscope Company. Founded by William Selig, the studio made a host of jungle movies and in order to populate those movies, Selig needed a menagerie of lions, tigers, elephants, and apes. To house—and presumably profit from—these animals, Selig built an ambitious zoo. Read More »