September 4, 2012 | by Alice Bolin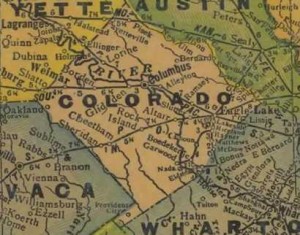 The draw of the Yeah Yeah Yeah's classic breakup song "Maps" is that it is as plainly sad as possible. "Wait," the band's lead singer, Karen O, sings over and over, "they don't love you like I love you." But "Maps" is also enigmatic: beyond its abject chorus, the lyrics are cryptic, with verses that are brief and opaque—"Packed up / Don't Stray / Oh say, say, say / Oh say, say, say." Karen O repeats maps, plaintive and without context, stretching the word's aaa over four bars.
According to fan mythology, "Maps" is an acronym for "my Angus please stay," referencing Liars lead singer Angus Andrew, whom Karen O has said the song is about. There may be other ways to read the song's title, though. "Maps" evokes the physical and metaphorical distance that is felt from a lover who is leaving. It is a kind of emotional cartography, mapping two people's painful journeys away from one another. This will serve as our foundation: maps aren't impersonal, objective. They aren't.
May 14, 2012 | by Alice Bolin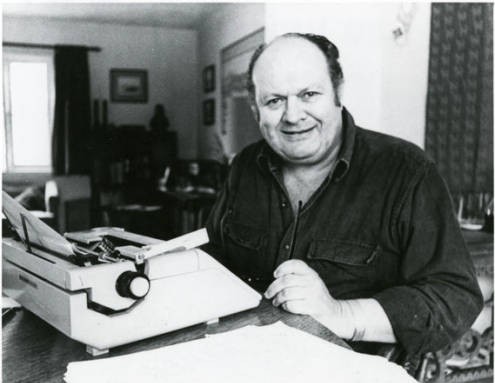 It is an indisputable fact that the memory of poet Richard Hugo haunts Missoula, Montana. This notion might first strike us as innocuous, obvious, falling within the simple domain of legacy. Thirty years after his death, he leaves equal endowments in Missoula, as the most important "Montana poet" and as a teacher of poetry: he was one of the first directors of the University of Montana's renowned creative writing program and the author of a classic handbook on creative writing, The Triggering Town, that is filled with excellent, weird, and practical advice.
Further related to the activity of haunting: Hugo's poems famously concern places. He is known primarily as a regional poet, and many of his most famous poems are named for Montana towns or landmarks, like "Degrees of Gray in Philipsburg," "The Milltown Union Bar," and "The Lady in Kicking Horse Reservoir." One can use his book of collected poems, Making Certain It Goes On, as a guidebook to Montana's bleakest and loveliest destinations; titles of his poems will lead you to Garnet ghost town, St. Ignatius, Turtle Lake, Wisdom, and Fort Benton, finally winding back to what was once Hugo's actual address in Missoula, 2433 Agnes Street. When Hugo wrote a poem about a place, he made the place a part of himself, and now that he's gone, a part of him remains in those places.