July 27, 2012 | by Anna Altman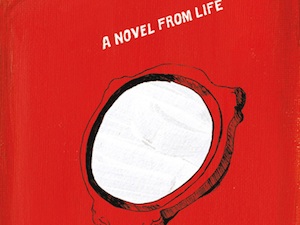 I recently picked up a copy of Sheila Heti's How Should a Person Be?, out last month from Henry Holt, to find a favorite passage. It appeared at the beginning of the novel's fifth act, or at least it had in the first copy I had read, a Canadian version published by Anansi in September 2010. But flipping through this new edition from Heti's American publisher, I couldn't find it. I felt disoriented and wondered if my memory was failing me, and as I looked more closely at the American version, I saw that much else had changed: passages had been deleted or transposed; new characters appeared; objects changed value and form.
After a few minutes of searching, I found the passage I was looking for. It hadn't changed much between the first publication and the second, but its new placement left me confused, and surprisingly disappointed. I wanted to find the book exactly as I'd left it, and felt the same as Jonathan Franzen, who recently expressed his misgivings about e-books: "When I read a book, I'm handling a specific object in a specific time and place. The fact that when I take the book off the shelf it still says the same thing—that's reassuring." Books often feel like restorative, reliable old friends—and although Heti's book hadn't forfeited its material qualities, my assurance of its fixity had been shaken.