Join Us This Thursday!
April 24, 2012 | by The Paris Review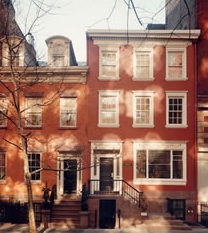 This Thursday, join us at NYU's Lillian Vernon Creative Writers House for an evening of new fiction and poetry from The Paris Review, hosted by editor Lorin Stein. The event, part of NYU's Creative Writing Program Reading Series, will feature readings by recent contributors, including Adam Wilson, author of Flatscreen (and winner of our Terry Southern Prize) and Rowan Ricardo Phillips, author of the poetry collection The Ground.
For details, visit the Reading Series Web site.