The Moleskines Have Arrived!
December 8, 2011 | by Sadie Stein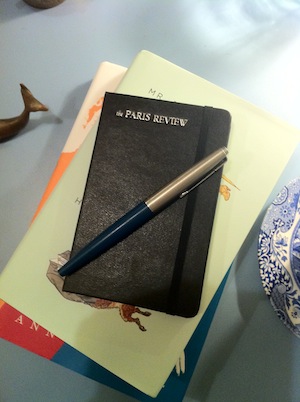 We've been waiting with bated breath for these limited-edition Paris Review Moleskine notebooks to arrive at White Street, and now they have! It's the iconic notebook we all know and love, stamped with our original logo and featuring a quote on the frontispiece from Dorothy Parker's 1956 interview. Can you imagine a better stocking stuffer? Neither can we. And we'd be lying if we said we hadn't already snatched a few for our own personal use! Get 'em while they're hot—with a year of The Paris Review, it's a wonderful gift.